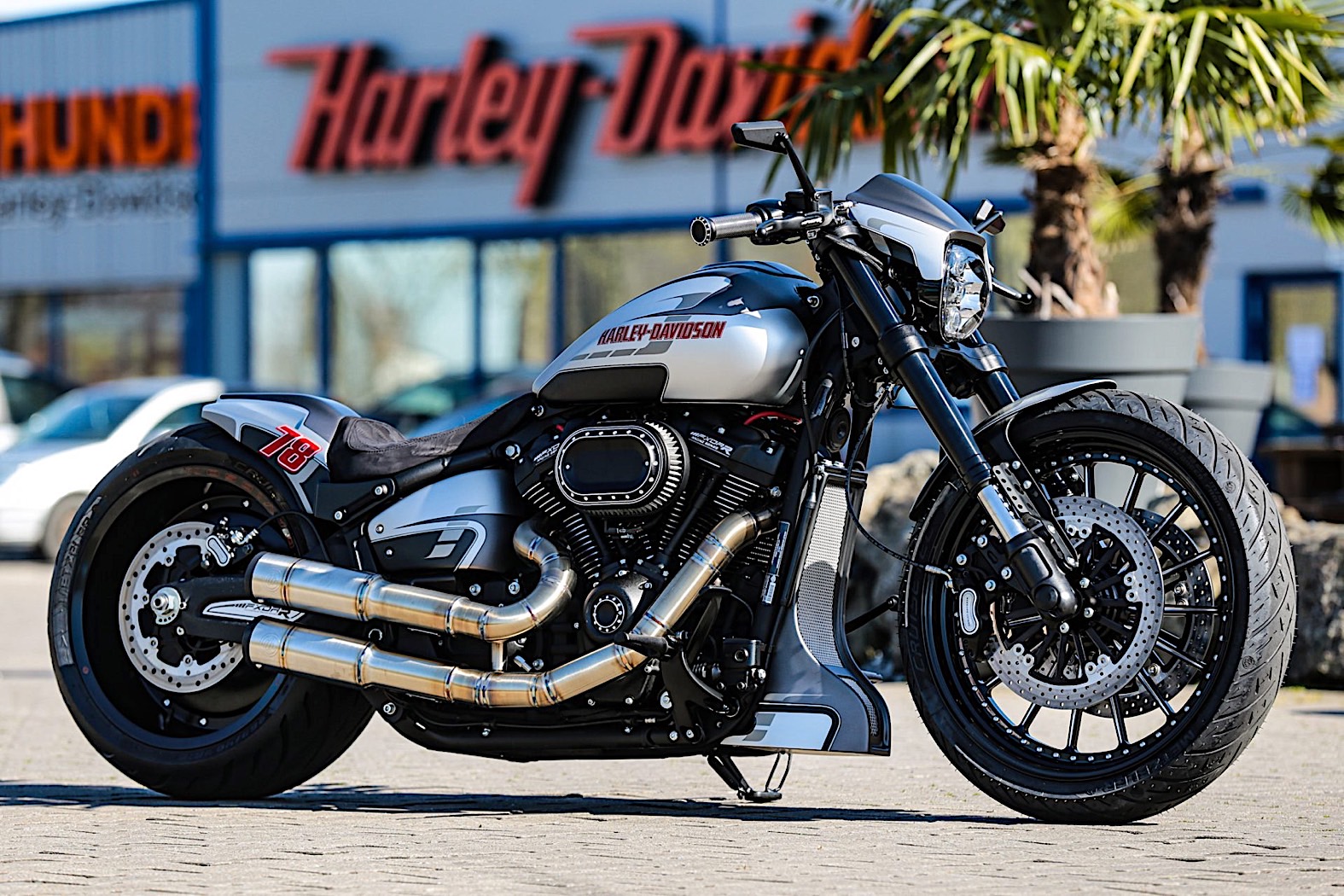 by Daniel Patrascu from https://www.autoevolution.com
Try as you might, there are slim chances you'll find something in the long list of Harley motorcycle models that's not customizable. No matter the class, model or variant of the bike, a shop somewhere more than likely has a thing or two in mind that could change the stock look into something more exciting.
Take the FXDR for instance, one of the many versions available in the bike maker's Softail lineup. The close- to-$19K motorcycle is not an unpleasant look on the roads in stock form, but that's mostly because of the customizing potential the motorcycle has. A potential some custom garages like Germany-based Thunderbike have no problem in seeing.
The Europeans are a force to be reckoned with on the global custom Harley front, and they are even awarded official recognition from Milwaukee from time to time. Their chopperized 1995 Sportster called Emperor, for instance, was one of the main builds of the bike maker's King of Kings competition this year.
The FXDR-based build here serves another purpose: to advertise the garage's own custom parts, and how much they can change the appearance of a stock two-wheeler.
As it happened countless times with their builds, this one too is a moving display of imagination. A long list of custom hardware (from elements as tiny as the turn signals to more prominent ones like the huge wheels) transformed the bike into a lower, meaner and more eye-pleasing machine.
As usual, Thunderbike toyed with the stance of the ride by fitting an Air Ride suspension over two large wheels, sized 21 inches at the front and 18 inches at the rear. The custom paint, mostly gray, has been generously spread on the custom fenders and tank, and together with the silvery-look of the Kesstech exhaust is supposed to give the build a "rocket-like spaceship look."
The Silverforce, as the Germans call their creation, is not a series production bike, but almost every single one of the parts on it can be specified for whatever Harley models their customers ride.