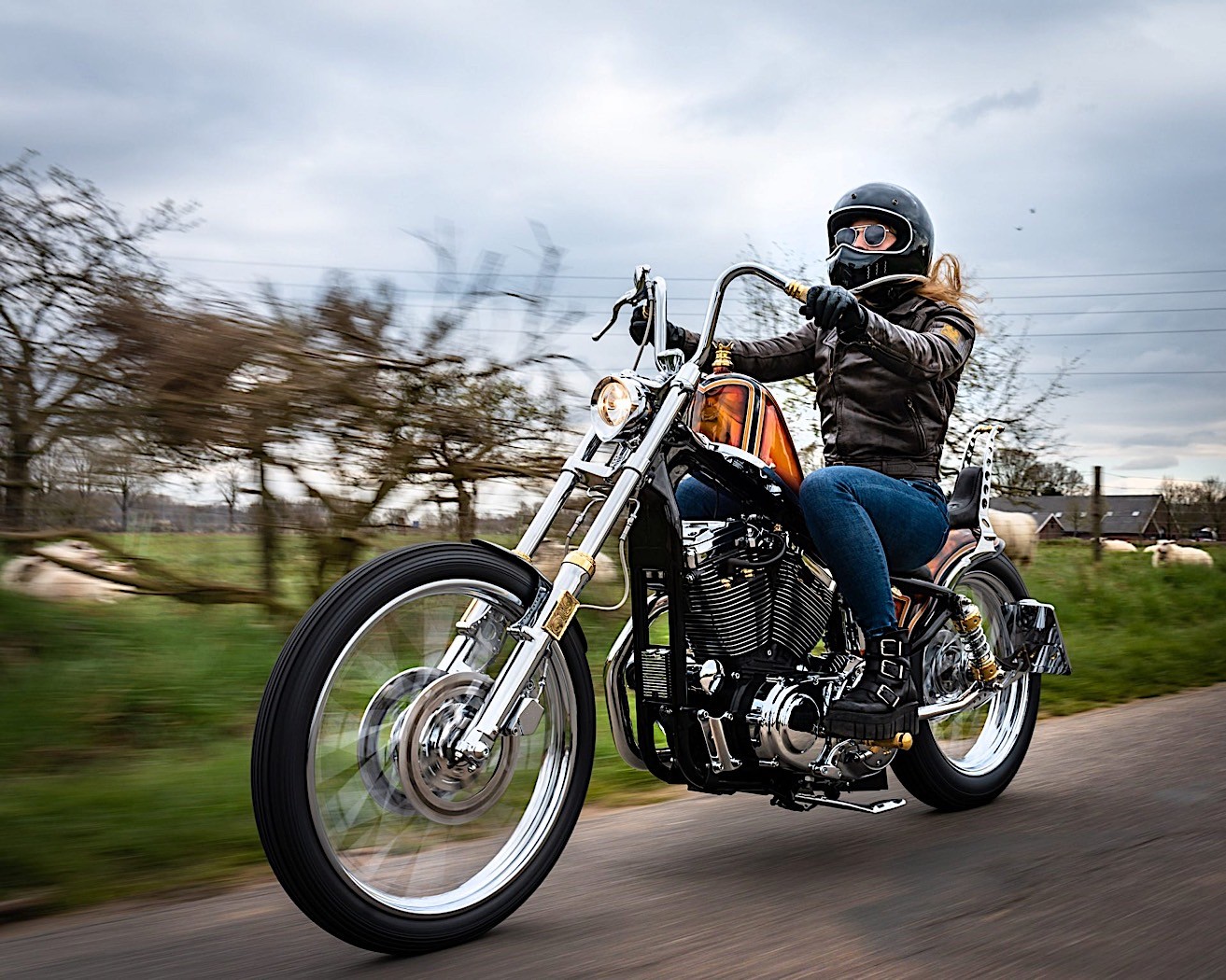 by Daniel Patrascu from https://www.autoevolution.com
Harley-Davidson called the custom bike build competition for its international dealers King of Kings, but one shop from Germany wanted to top that, so they named their project Emperor.
Chosen at the end of April, the King of Kings winner was crowned a Sportster-based Mexican creation by the name of Apex Predator. Over the past two weeks, we've talked at length about some of the other participants as well, because each had its own something unique to bring to the table.
The Emperor we're talking about today is of German origin, and has been designed by a Harley dealer called Thunderbike. It boasts, perhaps, the most radical changes compared to the base bike, which is a 1995 H-D Sportster.
We've talked about Thunderbike before, and we know these guys are not messing around when it comes to customizing motorcycles or building their own frames. The same happened here.
The Emperor probably boasts the most changes from all the 15 entries in the competition. It has been gutted and had some of the parts removed, some of them replaced, and the whole thing gifted with a very long list of custom parts, ranging from the wheels to the exhaust.
The fork, handlebar, tank, oil tank, seat, fender, struts, exhaust and shifter, all have been added to the bike in custom form to give it this distinctive look, a more chopper-like appearance than Harley originally had in mind for the Sportster.
Thunderbike went a little further than its competitors did, and even revised the stock engine of the motorcycle a bit, fitting it with an automatic clutch.
In the end, the German Emperor, even in this extreme, chopperized form, did not manage to win the King Kings competition. Yet, given the budget limits imposed by Harley for each build (€6,000/$6,500) creating something like this must not have been easy.