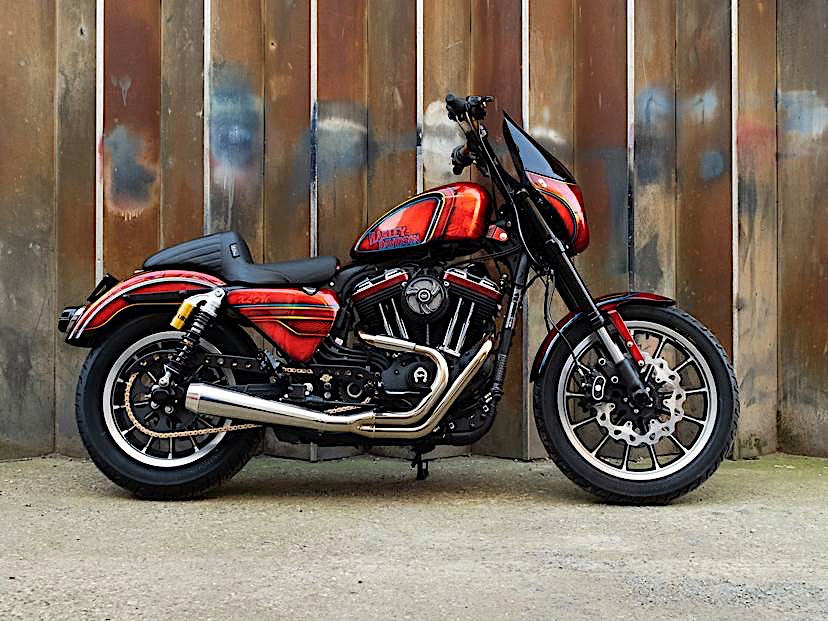 by Daniel Patrascu from https://www.autoevolution.com
Harley-Davidson's King of Kings competition may have concluded last month, but it will probably be some time before all of the builds that were entered fade into history.
A souped-up version of Battle of the Kings, King of Kings was dedicated to the bike maker's international dealers, which in their spare time find enough resources to modify existing Harleys. In fact, that is what the entire thing was about: take an existing Harley, make it unique within a €6,000 ($6,500) budget, and keep it street legal.
For a British Harley dealer that meant modifying a Roadster until it became El Ganador, a club style bike the likes of which are becoming increasingly popular in Europe.
"Club Style can be a blend of many things: paintwork that is very in your face – we've used a lot of hard candies, the metal flake in the paint, and serious patterns on El Ganador. " says the dealer about the chosen motif.
"Club Style is based on performance and that's why we went with æhlins suspension, chain and sprocket conversion, 2-1 exhaust system, upside-down forks and more."
The changes to the Roadster were not limited to the things stated above. The bike also received the wheels from a 2009 883R for an old-school look, while the tank comes from a King Sportster simply because it's bigger than what the base bike had.
The look of the El Ganador seems closer to that of the FXR because of the way in which the side panels have been shaped. Custom fenders, a new seat, and new chains complete the list of modifications made.
In the end, the El Ganador did not win the competition, but a Mexican build by the name Apex Predator did. However, this does not make the British build any less special, and you can enjoy all of it in the gallery above or in the video below.