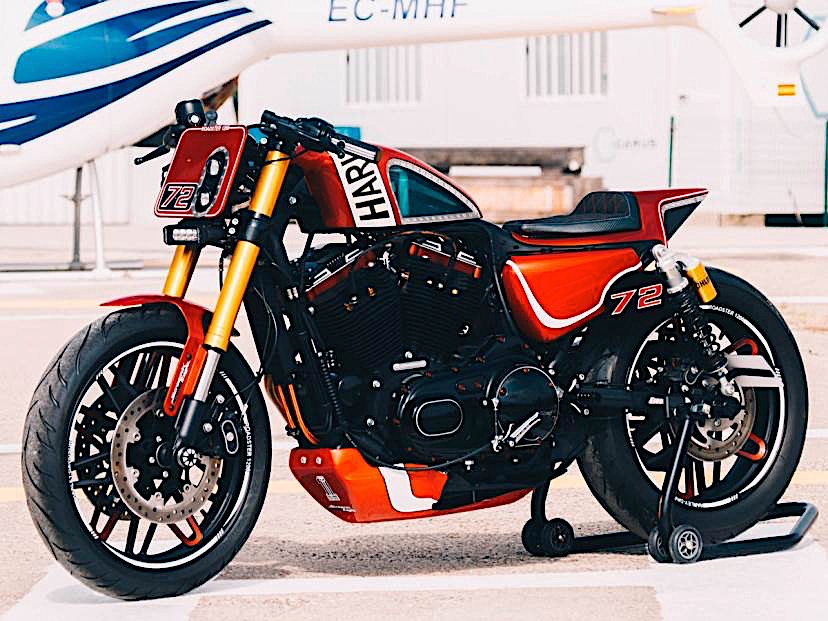 by Daniel Patrascu from https://www.autoevolution.com
There have been 15 entries in all in Harley-Davidson's King of Kings custom bike building competition, and the winner was crowned the Mexican-made Apex Predator. The bike is, of course, a great build, but that doesn't mean the ones who lost are anything less.
King of Kings was the culmination of a years-old custom bike challenge called Battle of the Kings (BOTK). All the entries for the final, bikes customized by the bike maker's international dealers, were previous winners of BOTK.
Among the most exciting projects was that of the Harley-Davidson Barcelona shop. The bike, called Daytona's Red, was initially a Harley-Davidson Roadster, and even if the custom work done to it didn't make it something else entirely, this two-wheeled machine sure does look different than any other roadsters out there.
The thing that stands out the most is the crazy fuel tank the bike is fitted with. At its origins a stock Harley tank, it has been modified by hand to include a transparent section through which the gasoline and even the fuel pump in operation can be seen.
The garage chose the Roadster for its project because "it is the most racing bike in the Harley-Davidson range."
"We have been inspired by the history of Harley-Davidson racing looking for a more racing style of motorcycle, differentiating ourselves from the most common styles in customization contests," the garage says.
The bike has been modified with more than just the exclusive tank. Several other parts were added, most of them built in house, including the exhaust, grips, and headlights. As a touch of class, the turn signals were integrated in the brake lever, it too built by hand.
Even with all those remade parts, the Barcelona crew stayed true to the rules of the competition. They state that the base motorcycle needs to be a Harley-Davidson, the customization be worth at most €6,000 ($6,500), and the bike be road legal.