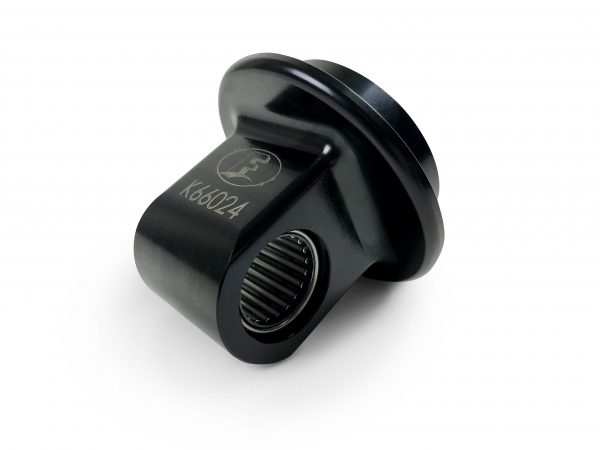 Kodlin Lowering-Kit For Harley-Davidson® Milwaukee Eight® Softail Models.
FEATURES AND BENEFITS:
Lowers the bike up to 40 mm
"Plug and Play"! Kit does not require to shorten the threated rod or to send back the suspension for final assembly
Includes pre-installed new bearings
Includes instructions and TUV documents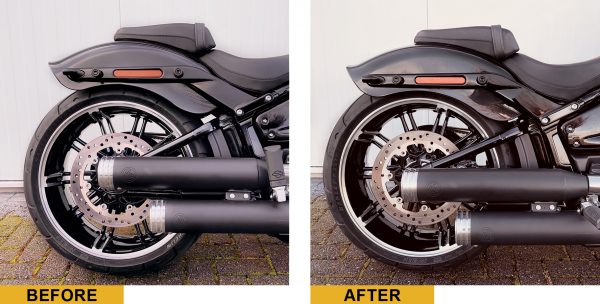 Fitment
FLHC/FLHCS HERITAGE CLASSIC
FXBR/FXBRS BREAKOUT
FLFB/FLFBS FAT BOY
FLSB SPORT GLIDE
FXBS/FXFB FAT BOB
FLDE DELUXE
FXDR 114

About us:
In 1984, sparked by Fred Kodlin's vision of creating custom bikes represented in a way the world hadn't seen before, Kodlin Motorcycles was established. Pushing the boundaries of what a motorcycle can be, the Kodlin name has built a reputation for original bike building, cutting-edge product design and high-quality manufacturing. Now available worldwide, Fred and son Len have created a hybrid of accessories and design – inspired by both American and European influences, Kodlin accessories have distinct fit, form and functional characteristics not found on the market today.
info@KodlinUSA.com  www.KodlinUSA.com (North America, South America, APAC)
info@Kodlin.com  www.kodlin.com (Europe)