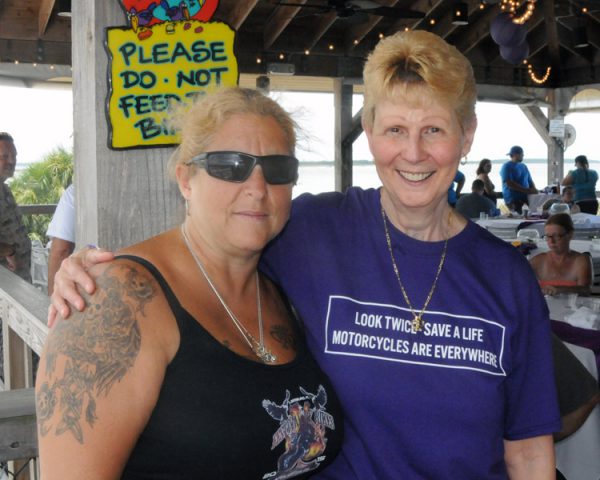 Left, Dmac and Diane Pearson
The State of Florida's Motorcycle Safety Program provides education and support for motorcycle riders, trainers, sponsors, local government, law enforcement agencies and emergency services in Florida. They earmarked the following budgets: Motorcycle Program Evaluation and Data Collection – $100,000; Motorcycle Helmet Observation Survey – $100,000; PSA Analysis, Management and Focus Group Testing – $50,000; Motorcycle Education and Injury Prevention in Trauma Centers – $200,000; Safety Motorcycle and Rider Techniques -Osceola County-$20,000; Broward County Motorcycle Safety Enforcement Program -$64,028, just to name a few.
Is all of this money supposed to prevent motorcycle fatalities?
Lately, every time you read the paper, IONTB, Facebook, etc. another motorcycle fatality is mentioned. Some weeks there are 6-8 MC related fatalities in one county alone.
Fortunately, in Pinellas County, and surrounding areas, we have M.O.M., aka Mother on a Mission, Diane Pearson. Her therapy is Motorcycle Awareness. No fancy budgets or grants, are given to this Angel of our Roads. In fact, it's just the opposite: she provides motorcycle awareness on a daily basis, for free, and she's going strong for 10 years now.