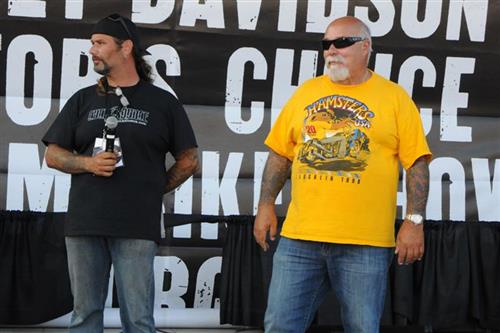 For the first time Harley-Davidson put on their Ride-In Bike Show and invited Editors from Motorcycle Publications and Bikernet, through the leadership of Chris Callen and Cycle Source Magazine. It has been a Great Success!
Check Rogue's complete story about the show and the terrific awards on www.bikernetbaggers
Plus, you'll see a teaser shot of the bike Rogue, the magnificent editor of Bikernet Baggers choose to win our Editor's Choice Award.
That's Chris Callen, the publisher of Cycle Source Magazine, and the founder of the Editor's Choice Show series on the left, with Dave Perewitz, the all-amazing president of the Hamster empire. Scary!