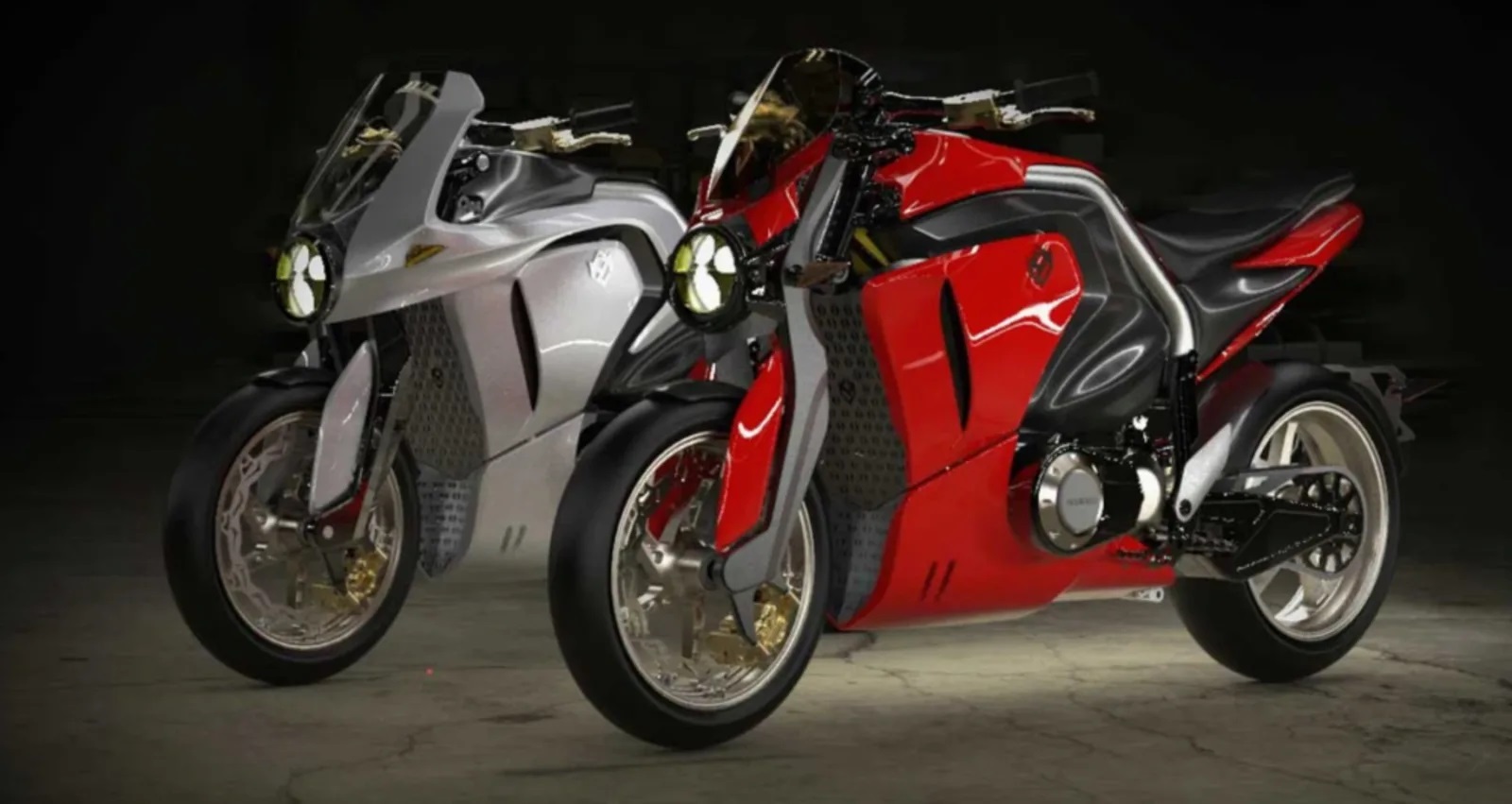 by Andrew Wheeler from https://www.engineering.com
The Giaguaro motorcycles come with a three-speed manual gearbox and 15 or 20kWh battery packs.
Most electric vehicles (EVs) propel themselves with electric motors that use energy from battery-stored electricity collected from a charging station.
And electric automobiles are steadily gaining in popularity among mainstream automotive manufacturers and automobile customers. In 2020, you can buy the Chrysler Fiat 500e, which has an all-electric powertrain, the Chevrolet Bolt EV, the Hyundai Kona, the Honda Clarity Electric, the Nissan Leaf, the Tesla Model X and so on.
But what about electric motorcycles?
There are more than a few to choose from, and that list now includes the V1-R, V1-S and V1-Gara series motorcycle from Soriano Motori Corp. The company was founded in 2020 and was spun off from its parent company Soriano Motori Factory SpA, which was founded in Madrid in 1939.
The Giaguaro (Italian for Jaguar) V1 Gara goes from 0-60 mph in 3.5 seconds and runs from a 75kW electric motor with 100 horsepower. Propulsion engineers from the United States and the European Union worked together to create the series. With a 72kW motor and 96 horsepower, the Giaguaro V1S is still powerful, but accelerates a bit more slowly than the V1 Gara. With 96 horsepower, the V1S accelerates from 0-60 mph in 4.4 seconds, as does the third new model, the Giaguaro V1R, though it has a less powerful motor (60kW) with less horsepower (80).
Bottom Line
Each Soriano Giaguaro comes with a manual three-speed gearbox. They range in price from $28,000-$34,000, which is expensive for motorcycles. Part of the increased cost is due to the limited number of units available. The current plan, according to Soriano, is for a production run of 100 units. The company is currently taking preorders.