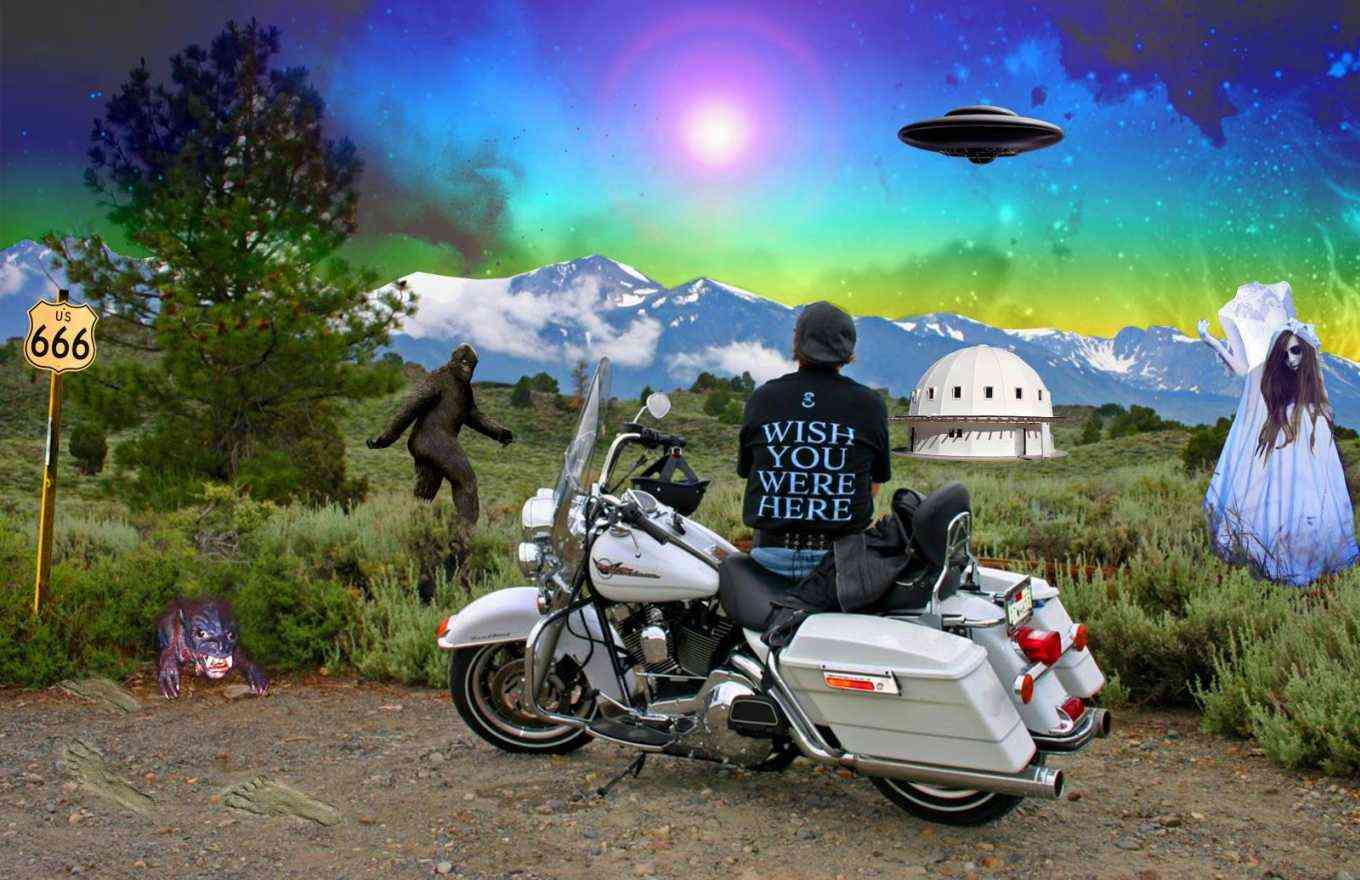 KOZ MRAZ PRESENTS
A Halloween Travel Adventure!
October 26th @ 4:00pm at the Mary Fisher Theater in Sedona
These twisted tales on two wheels follow the Easy Rider movie route, and the "Midnight Rider"on his graveyard run. Travel to Utah on a hunt for the Skinwalker and El Chupacabra. Visit ghost sculptures in Nevada, then head to Death Valley and be awed by the story of the haunted Amargosa Opera House. Arrive in Joshua Tree with a surprise visit to the haunted room which Graham Parsons (The Byrds) died. End the journey with a visit to a mysterious UFO Energy Dome, the infamous Slab City, and the collapsing Salvation Mountain.
Motorcycle Mysteries Halloween Travel Adventure! Thursday October 26th 4:00 p.m. @ Mary Fisher Theater. Tickets $15.00.
This Halloween Travel Adventure will be full of 'chills and thrills' with a FREE book for all attendees, giveaways from Bikernet, Fast Lane Motorcycle Speed Shop, and more. Plus, Sedona Eagle Rider Motorcycle Rentals is giving away a fun motorcycle sidecar adventure for two!
Tell 'em Bikernet.com sent ya !