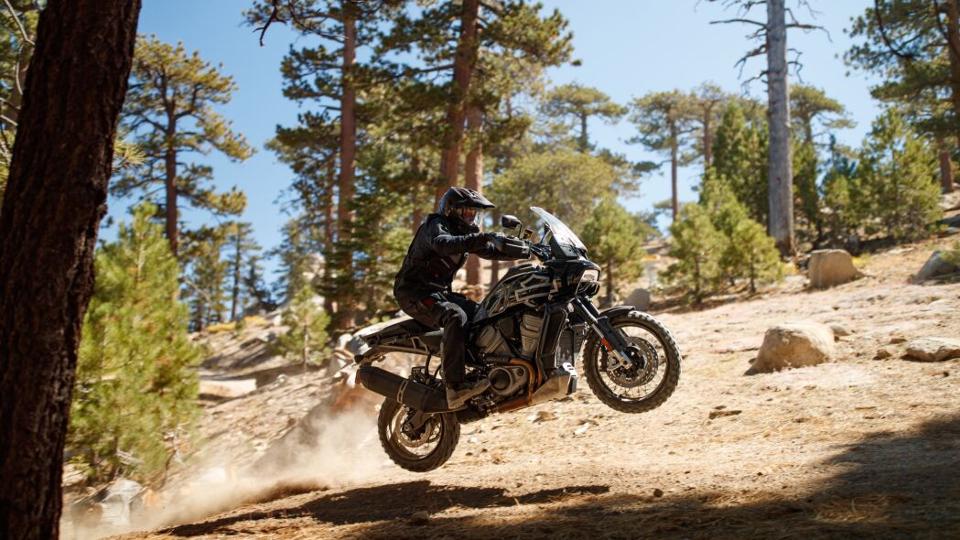 by Bryan Campbell from https://www.forbes.com/
EICMA, the International Motorcycle Show in Milan is always one of the most hotly anticipated events on the two-wheeled calendar. The show lays claim to some of the biggest model reveals and news of the year and 2019 was no different. There was a strong presence of overlanding and adventure motorcycles this year as that segment continues to trend upwards, but that didn't stop Honda from grabbing headlines with its all-new MotoGP-inspired sportbike. These are five of the most exciting motorcycles unveiled at EICMA this year.
Ducati Scrambler Desert X Concept
Inspired by classic rally bikes and the legendary Dakar-winning Ducati-powered Cagiva Elefant, the Scrambler Desert X is essentially a bigger, more hardcore version of the Desert Sled. The finer details are scant but not much seems to be keeping this highly-modified Scrambler from going into production. The Desert X uses the Scrambler 1100 as its base architecture, rides on 21-inch front and 18-inch rear Pirelli Scorpion tires and has no less than four fuel tanks for long-distance riding.
Harley-Davidson Pan America
Considering Harley-Davidson's recent questionable marketing ploys, like randomly sponsoring the X-Games and headlining in a Katie Perry music video, you can tell the American motorcycle manufacturer is throwing a lot at the wall to see what sticks. That includes the all-new, first-ever Harley-Davidson adventure motorcycle. The Pan America made its official debut at EICMA this year and also came sporting H-D's new liquid-cooled V-twin engine. With the way the adventure market is trending, H-D is pinning its hopes on the Pan America, but seeing as how it's the brand's first venture into the space, there's no way to tell how competitive the bike will be, just yet.
Honda CBR1000RR R
EICMA 2019 was filled to the brim with long-travel suspension and dirt-hungry knobby tires, but some of the biggest news came from Honda, concerning the all-new CBR1000RR-R sportbike. Taking a healthy dose of inspiration from the race-winning, series-dominating Honda MotoGP bike, the new CBR is expected to raise the bar astronomically for Honda. The full-color TFT display and electronics package features electronically adjustable suspension and new readouts like lean-angle sensor. According to the Honda UK media site, the new engine is expected to develop around 214 horsepower.
KTM 390 Adventure
Typically, adventure motorcycles tend to be on the heavier side and the tall seat heights can be intimidating and off-putting for shorter riders. Now that there's a noticeable uptick in interest in the adventure category, it's good to see manufacturers catering to the larger population and building smaller, more approachable bikes. The KTM 390 is a smart move on the Austrian brand's part. KTM is providing a gateway to adventure riding to younger and newer riders, and as those riders get older, gain more experience and look for an upgrade, it stands to reason they'll stay brand loyal, especially since KTM already has off-road options in nearly every size category.
Husqvarna Norden 901
Over at KTM's Swedish sibling's stand, the Husqvarna Norden 901 broke cover and now claims the title as the brand's first true all-out Adventure Touring motorcycle. Riding on 21-inch front and 18-inch rear wire-spoke wheels and sporting a two-piece TFT display, Husqvarna says the Norden 901 was built as a light explorer motorcycle. It's based on the KTM 790 Adventure, so it'll be interesting to see how different the riding experiences are to justify one over the other.