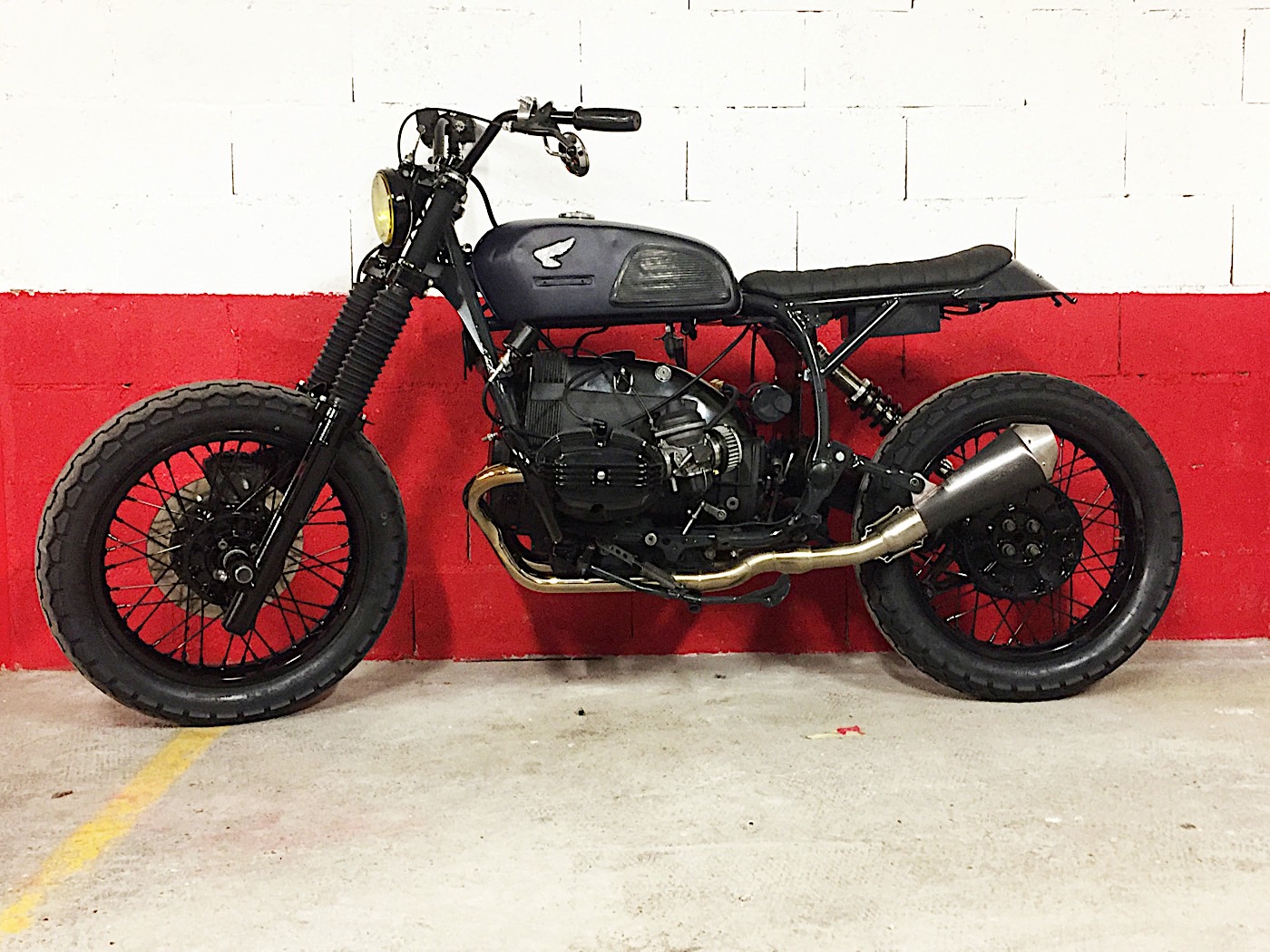 by Daniel Patrascu from https://www.autoevolution.com
When someone asks for a custom build to be made based on either a car or a motorcycle, they usually ask for the finished product to be perfect. For someone living in Florida, perfect does not necessarily mean flawless.
The motorcycle in the gallery above was once a stock BMW R100 GS. The R100 line was born in BMW's stables back in 1976, and was to become the last of the German motorcycles powered by air-cooled engines. In production until 1996, the range grew to include a wide number of models, from the R100 T to the R100 GS, covering an even wider range of customer needs.
Because production of these models ended quite some time ago, and BMW bikes are not usually held in such high regard to be preserved for decades, most of them are now basically useless machines. But there are some garages out there that make a buck by bringing these beatdown bikes back to life.
One such garage is Paris-based Blitz Motorcycles, which focuses on giving a new purpose to old German motorcycles. Like this R100 GS here.
Made at the request of what we understand is an American customer, the bike underwent a major mechanical overhaul that included an engine rebuild, the replacement of the fuel tank, the addition of new parts and, in the end, the renaming into Black Ops.
Named so because the garage "wanted this bike to look stealth and mean" it kind of does not live up to the name. After all, such a dark apparition on a road somewhere is bound not to pass unnoticed, and the distinctive dents on the Honda CB350 fuel tank, kept because "this is what we liked about this tank," sure makes it easy to pick out from a crowd.
We are not being told how much the rebuilt of the bike is worth.