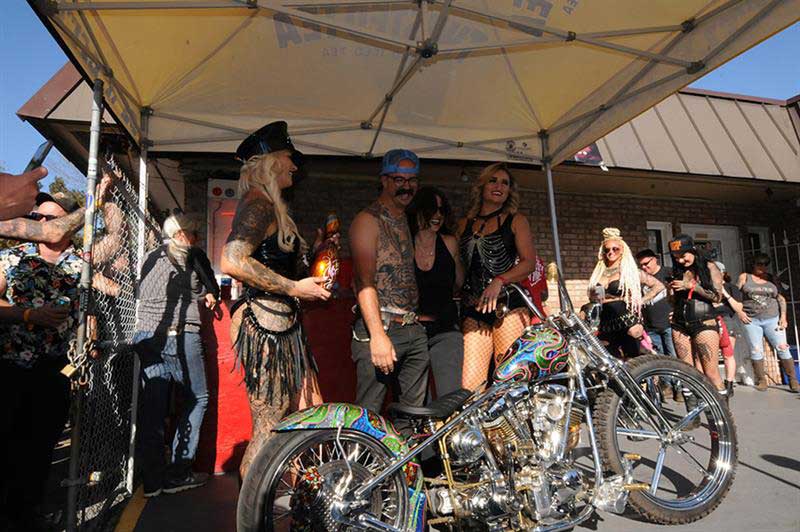 Tropical Tattoo Old School Bike Show at Daytona Bike Week
by Rogue
A classic Chopper show I try not to miss when in Daytona for Bike Week. Willie puts it together at his Tropical Tattoo, and it looks like lots of other people felt the same way about the Bike Week show.
The place was packed with motorcycles and people.
Join the Cantina – Subscribe Today.