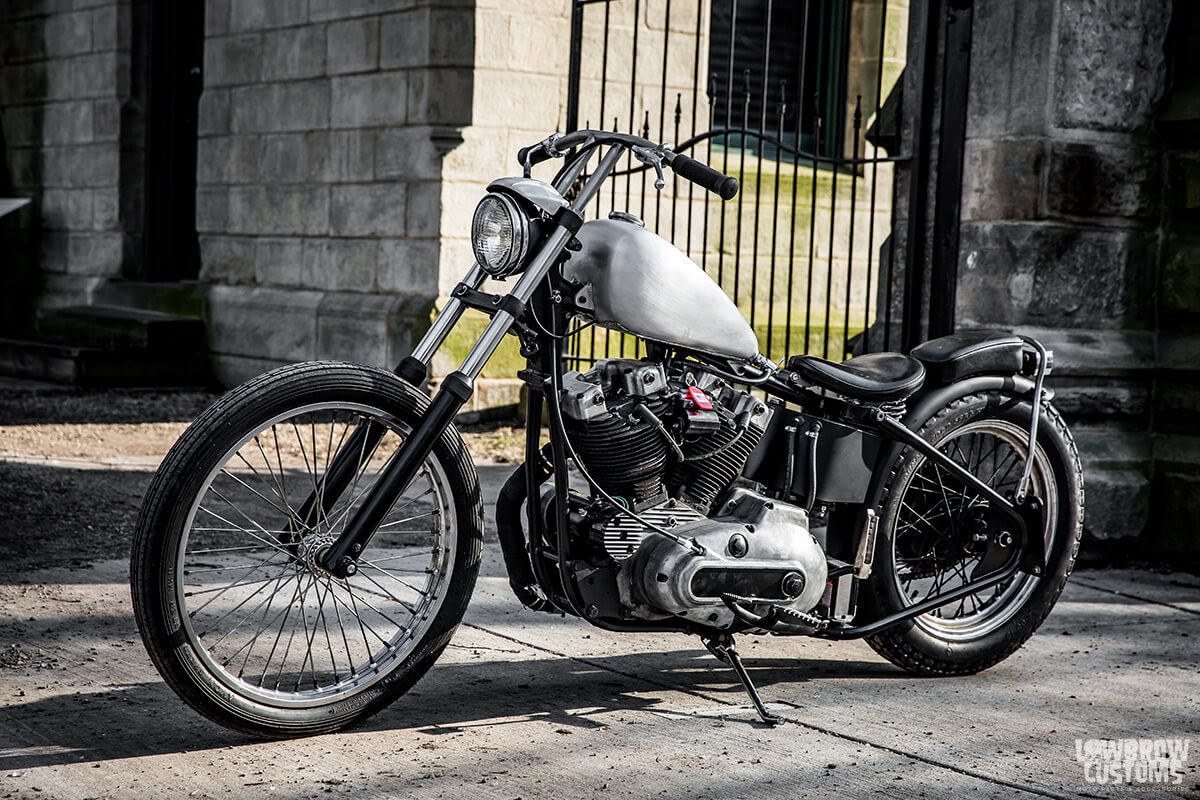 Our friend Tim works over at the Gasbox.
He came across an old '73 Ironhead Sportster that had seen better days and decided it was a perfect evening project. He used a bunch of Lowbrow and Gasbox parts, and we think his bike turned out killer. Check it out and let us know what you think by leaving a comment at the bottom of the article!
General:
Owner: Tim Fiorucci
Year/Make/Model: 1973 Harley-Davidson XLCH.
Fabrication: Tim Fiorucci
Build Time: About 6 months.
Engine:
Year/Type/Size: 73 Sportster 1000
Carburetor: S&S Super E
Exhaust: Gasbox Sportster Dual Exhaust with 1958-61 mufflers
Air Cleaner: Gasbox Dogdish
Frame:
Year/Type: Stock 1973 XL frame.
Rear is the Lowbrow Customs KR Style Bolt-on Hardtail frame.
Rake/Stretch: Stock Rake, 4in stretch.
Front End:
Type / Brand: Kyaba 35mm
Wheels:
Front Size: 21in
Rear Size: 18in
Finish/Paint:
Paint by: Joe Koenigsmark at Jerry's House of Kolors
Plating/Polishing: Akron Plating
Powdercoating: A&I
Accessories:
Front Fender: N/A
Rear Fender: Lowbrow Customs Manta Ray Fender
Gas Tank: Custom Aluminum Sporty style
Handlebars: Lowbrow Customs Stainless T-bars
Grips: Jackhammer
Mirrors: N/A Hand
Controls: Drag Specialties Clutch lever
Foot Controls: Customs Stainless Pegs
Headlight: Stock Seal beam
Taillight: Box taillight
Turn Signals: N/A
License Mount: Custom
Seat: Solo
This beautiful bike is also up for sale! If you are interested please email Tim directly at fiorucci.tim@gmail.com