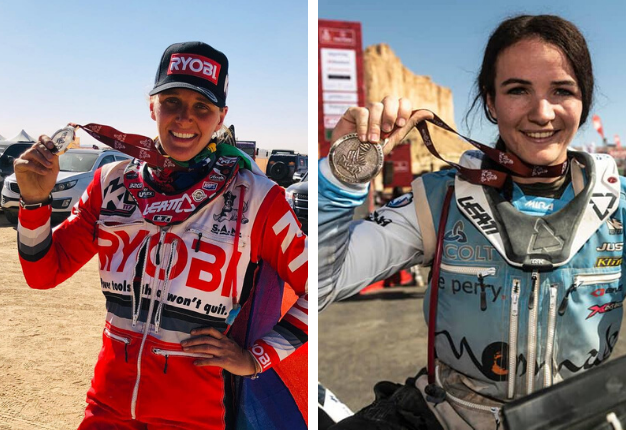 by Sean Parker from https://www.wheels24.co.za/
While many of us were enjoying a break over the festive period and new year, Kirsten Landman and Taye Perry began 2020 by competing in one of the world's toughest sporting events: the Dakar Rally.
This year's race took place in Saudi Arabia for the first time and competitors were faced with a route of 7900km. They traversed massive sands and rocky terrain and performed exceptionally well to finish the race.
Wheels24 reported earlier in January that Landman, a 28-year-old from Durban, completed the two-week-long race in an excellent 55th-place overall, while Perry (29) came home in 77th place.
They performed incredibly well over the twelve days on the bikes and the reality of how dangerous the Dakar came to light when Portuguese rider Paulo Gonçalves died after crashing in the seventh stage of the race, the first casualty since 2015.
"I was very nervous, one of the officials came to me and said this is the point of no return. Once you go over this (starting) podium it's over. It's the beginning, but it's over," says Perry in an interview on Carte Blanche.
Landman, whose love for motorbike racing started at 10-years-old, said: "I grew up watching Dakars, and you see videos of riders crying because they are so physically exhausted they can't get out of a section, it is so physically tough and draining."