On August 10, riders lined up for the second-ever Sons of Speed banked motorcycle race. Fresh off its inaugural run at Daytona Bike Week 2017, Sons of Speed ran its sophomore contest at The Full Throttle Saloon's Pappy Hoel Campground racetrack during the 2017 Sturgis Motorcycle Rally.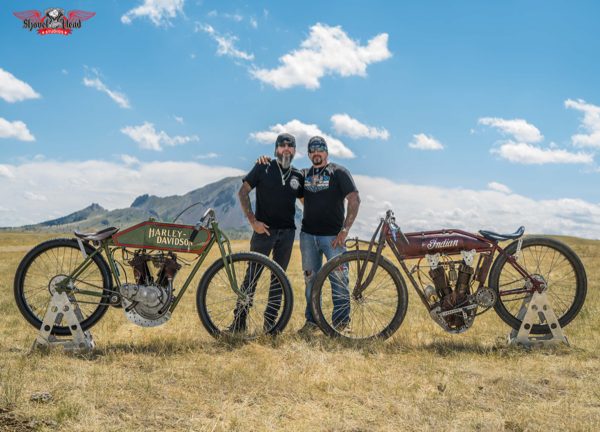 "We were rolling on a dirt track without a clutch or brakes, so that made things interesting," said Billy Lane, renowned bike builder and founder of Sons of Speed. "Can't wait to do it again."
This was the first such event ever held at the Pappy Hoel Campground racetrack, and the weather was perfect for it. First-place honors went to eBay Jake on a 1919 Harley-Davidson. Billy Lane took second, riding a 1919 Harley-Davidson. Freddy Bollwage, on a 1921 Harley, placed third and Xavier Muriel took fourth astride a 1913 Perry Mack.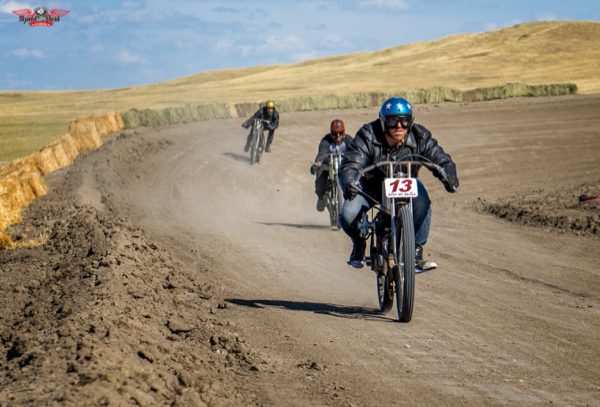 Inspired by early twentieth-century board-track racers, the Sons of Speed race hearkens back to a stripped down, wide-open approach to motorcycle riding. Each racer sat astride identical hand-built racing chassis holding pre-1925 1,000cc American V-Twin engines, and most racers customized their machines by fabricating handlebars, exhaust, fenders, foot pegs and fuel/oil tanks. This was and is motorcycle racing at its harrowing, blood-chilling best.
The third Sons of Speed race is already set for October 21st at New Smyrna Speedway. Check out the Sons of Speed Facebook Event Page for updates and breaking news.