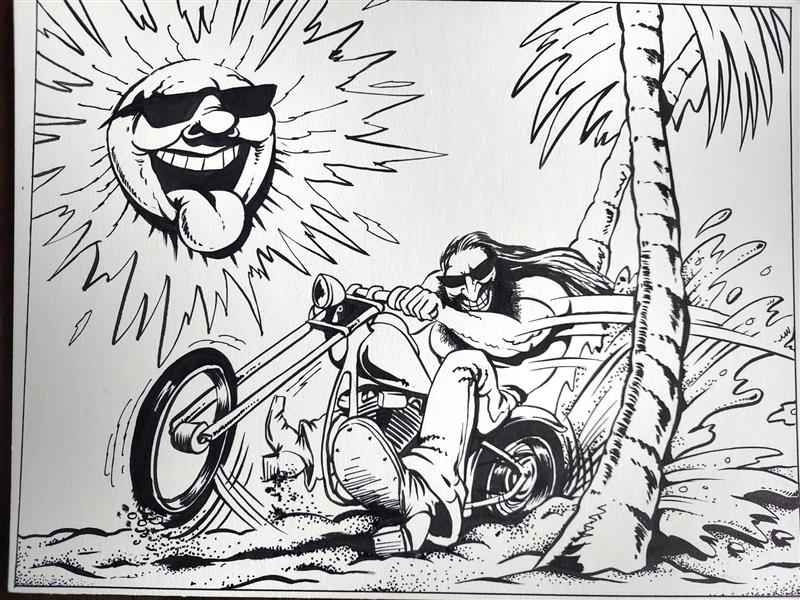 New Fiction from Bandit
with illustrations by Jon Towle
Bruno rode his performance Sportster hard along the Angeles Crest Highway daring sport bike guys to race him. He pushed himself to the brink of losing it over sheer cliffs or slamming into unforgiving rock walls. He refueled in Wrightwood a sleepy little mountain town just elevated enough to support pine trees.
Click Here to Read this latest fiction from K Randall Ball only on Bikernet.com
* * * * * * * * * * * * * * * *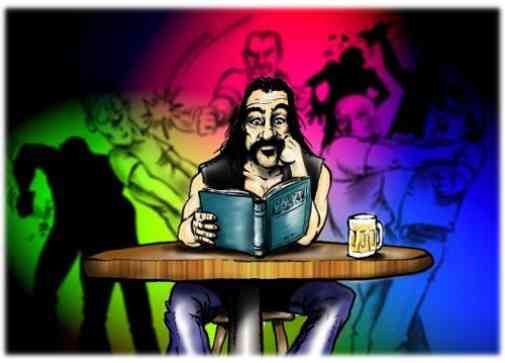 Read entire novels and archived content from three decades of motorcycling, click to see Bandit's Cantina membership options.