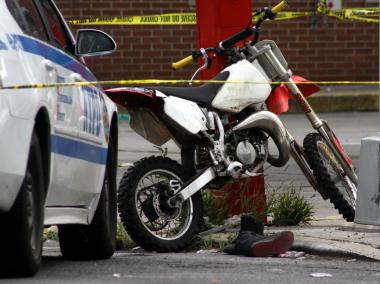 Police Confiscate Multiple Illegal Dirt Bikes, Arrest 2 In The Bronx.
Patrol confiscated eight motorcycles – including Yamahas, Hondas and other vehicles. So far, the unit has gotten more than 40 illegal bikes off the street – some of them stolen or unregistered with no plates or insurance.
Two bikers were also arrested and charged with reckless endangerment Sunday, after they were allegedly caught speeding through the streets of the Bronx.
Source: CBS New York