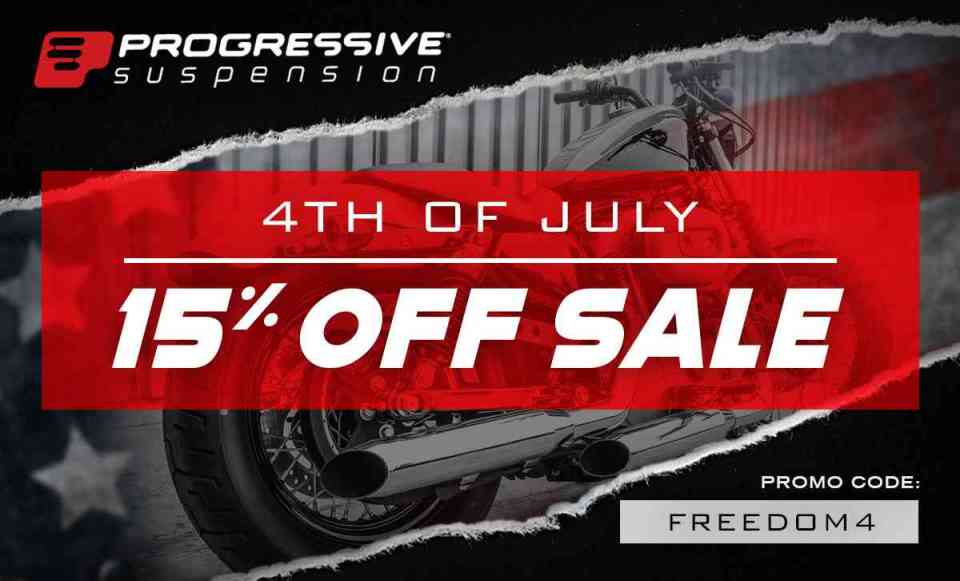 15 % OFF SALE – SHOP NOW !
There is nothing more freeing than being out on the open road with nothing but you and your machine chasing the next adventure. Enhance that feeling this 4th of July by taking 15% off when you order through our website using code "Freedom4" at checkout, and smooth out your journey to self-fulfillment with any of our suspension products.
Offer valid from 7/1-7/4.
Note: Coupon code must be applied manually in order to take advantage of the 15% off savings.
* * * *
Follow Bikernet Blog for FREE on every Deal and Offer on any motorcycles & motorcycle related products. Simply Sign-up for the Free Weekly Newsletter by CLICKING HERE.