Klock Werks offers pre-drilled 19" Front Fenders for Dyna, FXR, and Sportsters, as well as V-Rods and many other metric applications with minimal modifications. The revival of a trend that sat on the sidelines while baggers and choppers took the stage for years is here, and your bike deserves the best of the best!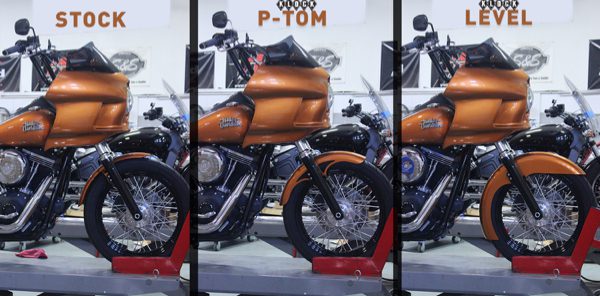 Designed to fit 90/90-19 to 100/90-19 front tire applications, these fenders are designed for the customer that wants to differentiate his bike from the crowd. Say goodbye to plastic and fiberglass; now you can have stamped 14 gauge steel e-coated fenders that you know will last. Not only will you enjoy the highest quality on the market, but because Klock Werks' deep stamping technology ensures a smooth and flawless finish, bodywork is severely minimized saving you cash at the painter.
Very little prep is needed to accomplish your finished, flawless look. With seven profiles to choose from, you can achieve a sporty or touring look easily.