Paul Yaffe is on his way to Sturgis via the scenic route. He will join other hamsters on the Hamsters Ride To Sturgis, a 9-day 2,800-mile journey from Bagger Nation headquarters in Phoenix, over to California and up the west coast, and across Washington, Idaho, Montana and Wyoming en route to the Sturgis.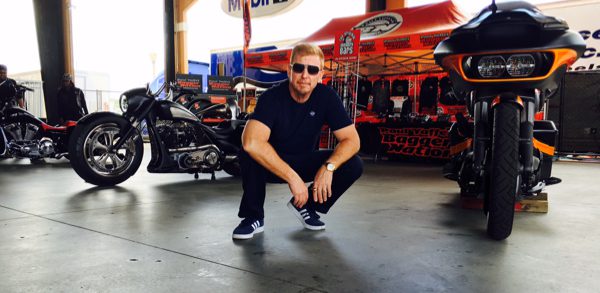 "People can follow our progress on social media," says Paul Yaffe, "and we'll be providing live updates and taking suggestions on what to see and what to do from fans during the journey as well as hiding some Hot Leathers gift certificates along the route."
Once Paul arrives in Sturgis, he will set up at the Rockford Fosgate booth on 4th and Lazelle for the duration of the rally. He will also preside over the Baddest Bagger event on August 9 at the Full Throttle Saloon. Paul will also be at the Ironhorse Saloon at the Grease and Gears stage doing a live bike rehab of a Road Glide on Wednesday August 10th starting at noon.