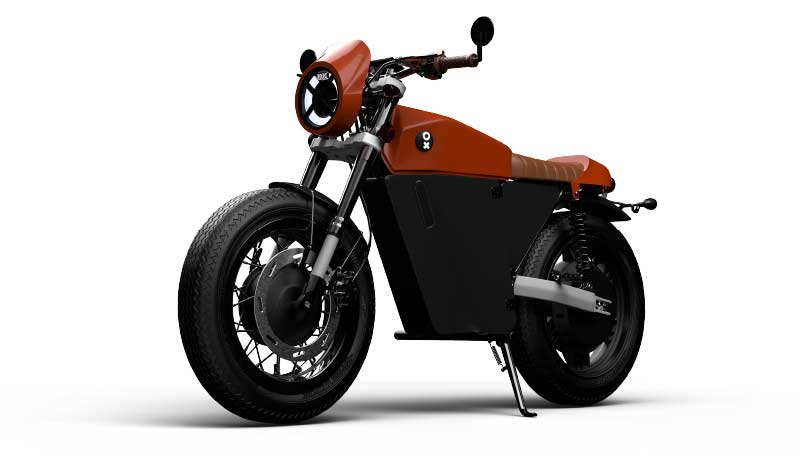 by Otilia Drăgan from https://www.autoevolution.com
Who says that you can't commute in style? If you're a fan of electric mobility alternatives, it's time to forget about boring options and go for something that allows you to fully express your individuality. The fiery Tokyo electric motorcycle from OX Motorcycles is sure to catch your eye.
After releasing their first electric motorcycle earlier this year, Spanish-based company OX Motorcycles launched an interesting follow-up collection, called the Atypical Edition. The three models in the collection are all based on the first OX One electric motorcycle, but each of them represents a different facet of riding. While the Montecarlo version is the sports model and Patagonia is the off-road option, OX One Tokyo is the urban motorcycle by definition.
What stands out about Tokyo is its design. Unlike the other bikes in the range, which have a more pronounced retro-inspired design, Tokyo gives out a contemporary vibe. With a predominantly red colorway, this motorbike is meant to become a showstopper in any environment. And let's not forget about the LED round headlight with an X-shaped screen grid that underlines its rebellious look.
But this is not just a good-looking motorbike, it's also a smart one. OX One Tokyo has an integrated, customized technology developed by the same company. ELISA is the name of this navigation technology that can also help the rider locate their bike, improve their riding style or find out more about battery status. It simply connects to the user's phone and it's easy to use.
Like all the OX One motorcycles, Tokyo has an 8 kW motor, able to reach a maximum speed of 68 mph (110 kph). It also comes with two removable 70V, 30Ah batteries, each weighing 30 lbs. (14 kg). Also, one of the best things about the OX One motorcycles is that the batteries can be charged using any standard household plug and it only takes two hours to fully charge one battery.
All the motorcycles in the Atypical Edition, including OX One Tokyo, have a $7,247 (€5, 990) price tag, with deliveries beginning this fall.