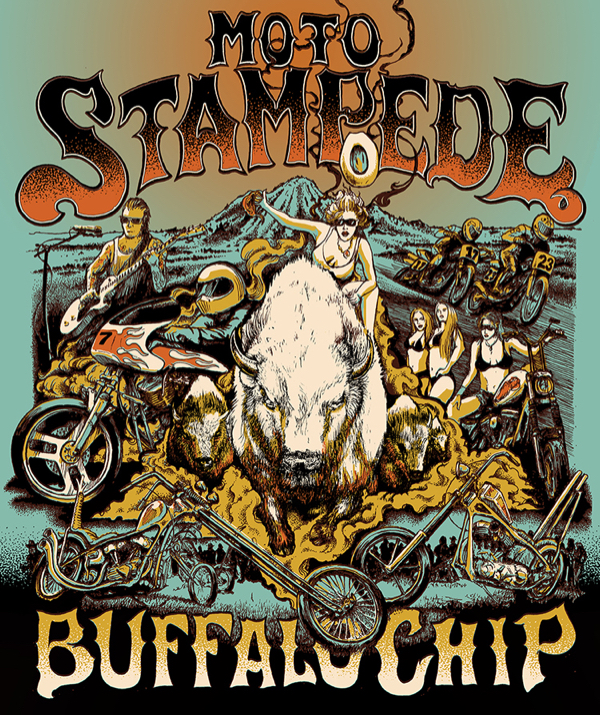 RSD Super HooliganTM flat track races presented by Indian Motorcycle, Buffalo Chip Street Drags, and Five Finger Death Punch Concert Included in Thrilling Series of Off-the-Hook Events.
For the first time ever the power and heart-thumping action of no-holds-barred racing will be paired with the meaty, heavy metal groove of one of the world's top bands in a full-blown Moto Stampede in the Sturgis Buffalo Chip's amphitheater. The thrill of RSD Super Hooligan flat track races sponsored by Indian Motorcycle coupled with the craziness of the Buffalo Chip's street drags will lead up to hard-grooving performances by Five Finger Death Punch and Reverend Horton Heat on Wednesday, Aug. 10.
Read more and full schedule of events here.