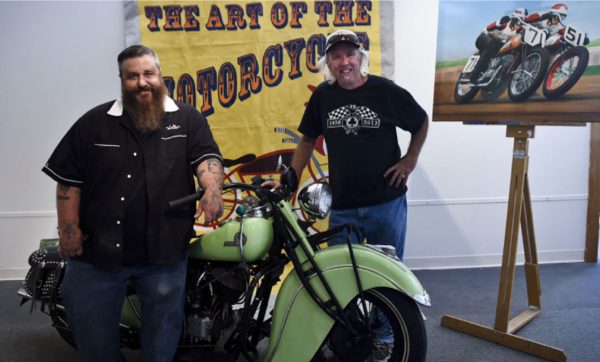 "The Art of the Motorcycle," curated by Helenan Jimmy Wollenberg, features 22 legendary motorcycles ranging from the early 20th century through 1974, many of which are rare.
The exhibition includes motorcycles from each decade from the 1910s through the early 1970s. Among the many famous manufacturers are Velocette, BSA, Indian, Triumph, Greeves, Honda, Harley-Davidson and Excelsior.
The exhibition also includes a comprehensive collection of motorcycle memorabilia — period helmets, racing leathers, posters, photographs and distinctive original artwork. Holter Museum of Art is at 12 E. Lawrence, 442-6400, www.holtermuseum.org.
More info here.