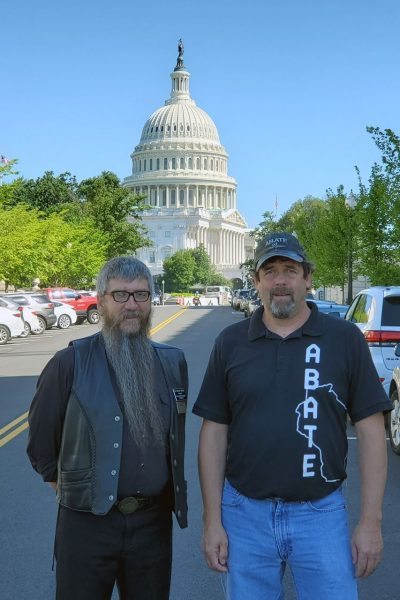 Hey everyone,
Earlier today, we put out a Call to Action (CTA) asking our members to engage with their representative in the House of Representatives to ask them to "Vote Yes" on H.R. 2 when it comes to the floor later this week. We have just been informed that H.R. 2 will be voted on tomorrow, July 1st, instead of on Thursday, July 2nd. The window to have our voices heard is short this week, and the sooner they hear from us, the better. I noticed that some organizations have already shared our CTA by emailing your members directly and/or sharing our post on Facebook. We appreciate your efforts to help us reach more people when we are pushing a legislative issue here in D.C.
If you have not already, would you consider sharing our post of Facebook or sending it via email to your members directly?
You can copy and paste our updated message below:
On Wednesday, July 1st, the full House of Representatives will take a final vote on H.R. 2 INVEST in America Act, also known as the "Highway Bill." This 2,000 plus page bill includes three important protections for motorcyclists, they are:
Sec 3011: The Stop Motorcycle Check Point Funding, which helps protect motorcyclists from profiling by law enforcement because of their mode of transportation or clothing.
Sec. 3012: Motorcyclist Advisory Council would be reestablished, allowing motorcyclists a seat at the table when discussing federal infrastructure programs.
Section 5304: Study on Safe Interactions Between Automated Vehicles and Road Users ensures that motorcycles are included in any safety study on autonomous vehicles and that motorcyclists are involved in government working groups on these autonomous vehicle studies.
Please take 2 minutes to reach out to your lawmaker and ask them to vote YES on H.R. 2. If this bill passes, the Senate will then be "on the clock" to pass a version of their Highway bill before the September 30th deadline.
Direct link to CTA: https://cqrcengage.com/mrf/app/write-a-letter?6&engagementId=508503
Facebook page if you want to share: https://www.facebook.com/bikers.rights/posts/3807986115912422
–Tiffany
Director of Government Relations
Motorcycle Riders Foundation
Cell: (202) 725-5471
Direct link to CTA: https://cqrcengage.com/mrf/app/write-a-letter?6&engagementId=508503
Facebook page if you want to share: https://www.facebook.com/bikers.rights/posts/3807986115912422