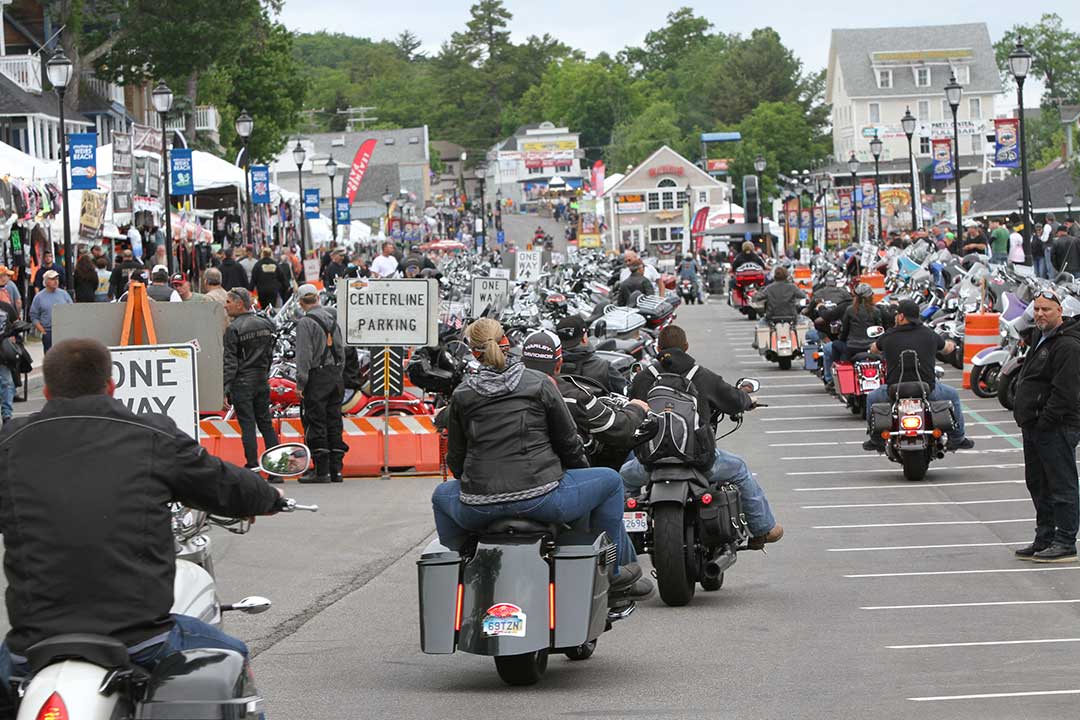 Time to Get out and Ride….
It sure is feeling like summer around here. The days are warmer, the landscape a little greener and the sounds of motorcycles are everywhere, from the top of the "Kanc" in Lincoln, to coastal route 1A in Seabrook. Get pumped! Riding weather is here and soon the 99th Laconia Motorcycle Week will be, too.
Have you booked your lodging yet? Don't wait any longer. We have a full 9 days of events lined up for #99 and it's a lot easier to play here when you stay here. Click here to check out our lodging options, ranging from campgrounds to 5-star hotels.
Our popular Laconia Passport Program returns this year, incentivizing visitors to get out and ride to earn exclusive, member's only souvenirs. Passports can be picked up at Rally Headquarters on the Boardwalk of Lakeside Avenue and feature stops at many businesses including Harley-Davidson dealerships throughout the state.
Have you purchased your raffle ticket yet? You could be riding on a brand new Harley-Davidson Street Glide this summer! Purchase your ticket soon (just $20), because only 5000 are sold and they usually sell out. Net proceeds raised benefit Laconia Rotary Club's Charities.
Take the Train! Did you know you can skip the traffic via a shuttle directly to Weirs Beach from Meredith? Winnipesaukee Scenic Railroad is offering a special Weirs Shuttle Train both weekends of Motorcycle Week. Check the schedule here.
Or take the boat… The annual Motorcycle Week Cruise aboard the M/S Mount Washington takes place on Tuesday, June 14th from 4:30 – 7pm. This 2 1/2 hour cruise around Lake Winnipesaukee offers food & beverage plus spectacular views of NH's largest lake.
"Laconia – Where Rallies Were Invented"
#LaconiaMcWeek
#NHLakesRegion
#LaconiaBikeWeek
Sponsored in part by a Joint Promotional Program grant through the New Hampshire Division of Travel & Tourism Development. For further information about New Hampshire, visit the New Hampshire Division of Travel & Tourism website at www.visitnh.gov
The 5-Ball Racing Garage Online Shop has products you needed & never found anywhere else!!!
CLICK HERE: You will find unique Motorcycling Gear designed by Lifelong Bikers.