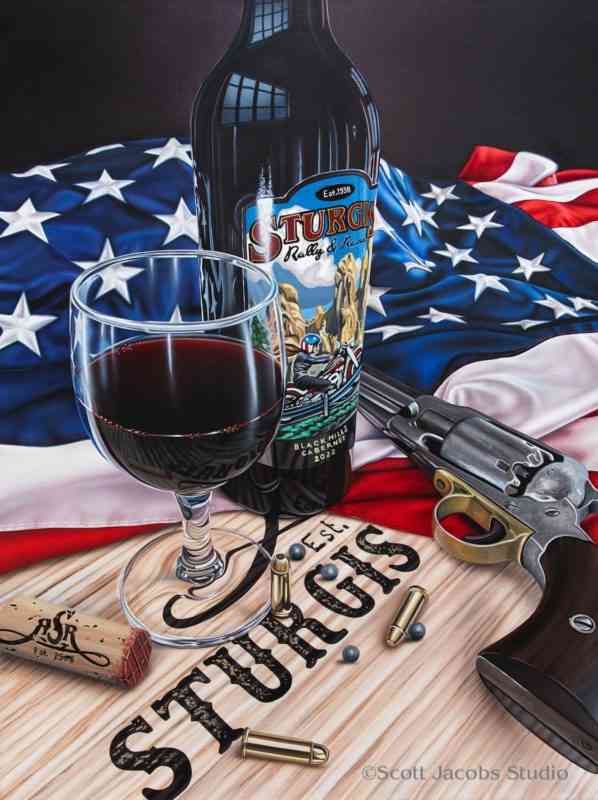 I know it's technically been Spring for over a month, but in South Dakota, it started getting warm this week! 😮
When we think of the warm sunshine, my family thinks of tequila by the pool or a tasty red wine at dinner.
We pulled Scott's Patron Platinum painting from our Archives to release as the Spring/Cinco de Maya edition!
The second image is a Caymus painting that many collectors have been waiting months for. It's a dramatic wine painting called "Cabulous" because frankly, it's FABULOUS!
Scott's 82nd Sturgis Rally AND Daytona Bike Week paintings are available.
* * * *
TELL 'EM BIKERNET.com SENT YA !