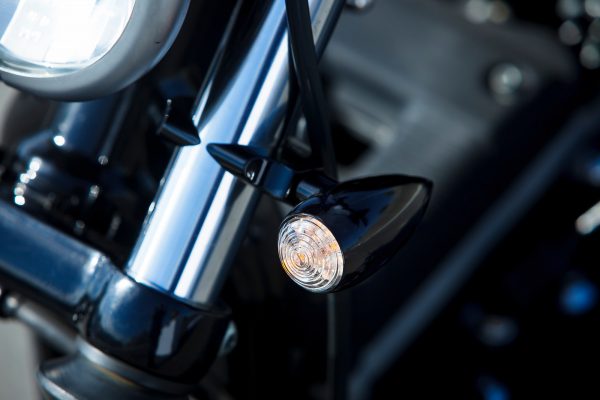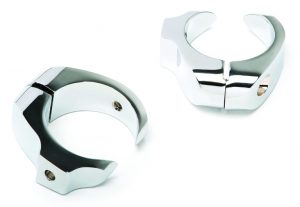 Heartland USA strives to design accessories for the discerning customizer, and their design-driven components are made to enhance the look of all Harley-Davidson Motorcycles.
Made in the USA and machined from Billet Aluminum, these stylish fork light bracket were deisgned to add elegance to your bike. They do not interfere with the clean line of the fork tube thanks to a pinch mounting mechanism that leaves the leading edge of the tube open. Easy to mount, the fork light brackets are available in 39mm, 41mm and 49mm. Finishes offered are Chrome and Black.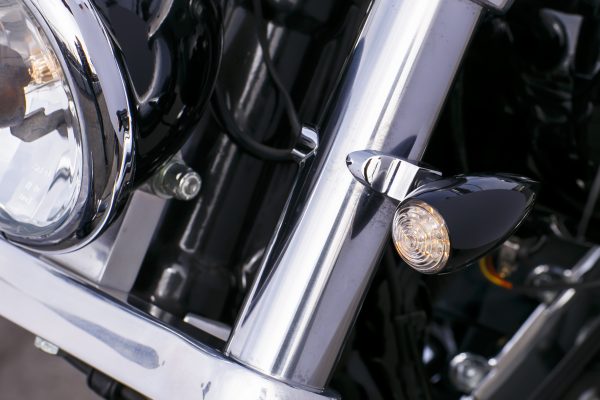 Make sure to explore Heartland USA's website for more components and follow them on all the social media platforms. Hit the banner below to visit them on the web now.
Note: Heartland USA will be showing off their custom creations and their products and conversion kits at Black Hills Harley-Davidson during the Sturgis Rally.