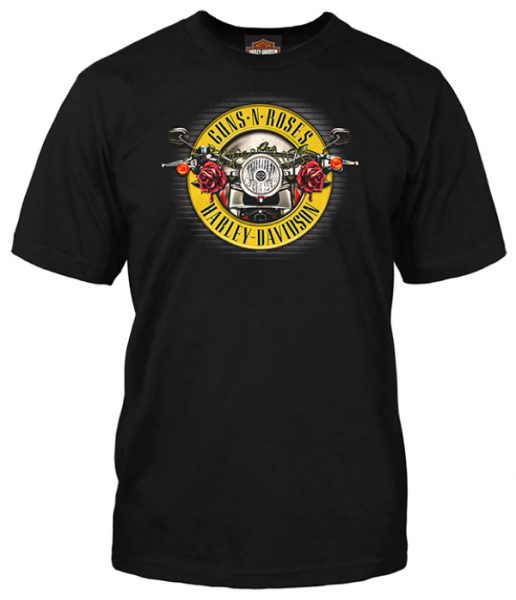 In honor of this century's most anticipated and celebrated tour making its way back to the United States, Harley-Davidson is pleased to announce the launch of a special capsule collection, in conjunction with the Guns N' Roses Not In This Lifetime Tour.  Available in early August, the limited-edition line of men and women's wear, created in partnership with Bravado International Group, Inc., will be sold exclusively at Harley-Davidson dealerships around the world.
"We are excited to partner with Bravado to celebrate Guns N' Roses as this collaboration brings two brands together in an expression of freedom and rebellion," said Mary Kay Lee, Director of Harley-Davidson General Merchandise. "The new styles will only be available for a limited time, so visit your local Harley-Davidson dealership to check them out."
"Harley-Davidson and Guns N' Roses share in common respect for freedom of expression, passion for life and a dedication to adventure," said John Burke, Vice President, Harley-Davidson Operations, Bravado. "We're thrilled to be able to bring a unique collection to both Guns N' Roses and Harley-Davidson fans and celebrate the homecoming of this epic, global tour."
Available exclusively at Harley-Davidson dealerships, the capsule collection will include Men's and Women's printed shirts, in an assortment of styles and colors.  Prices starting at $30 USD.
Not In This Lifetime Tour ticket information available at  www.gunsnroses.com