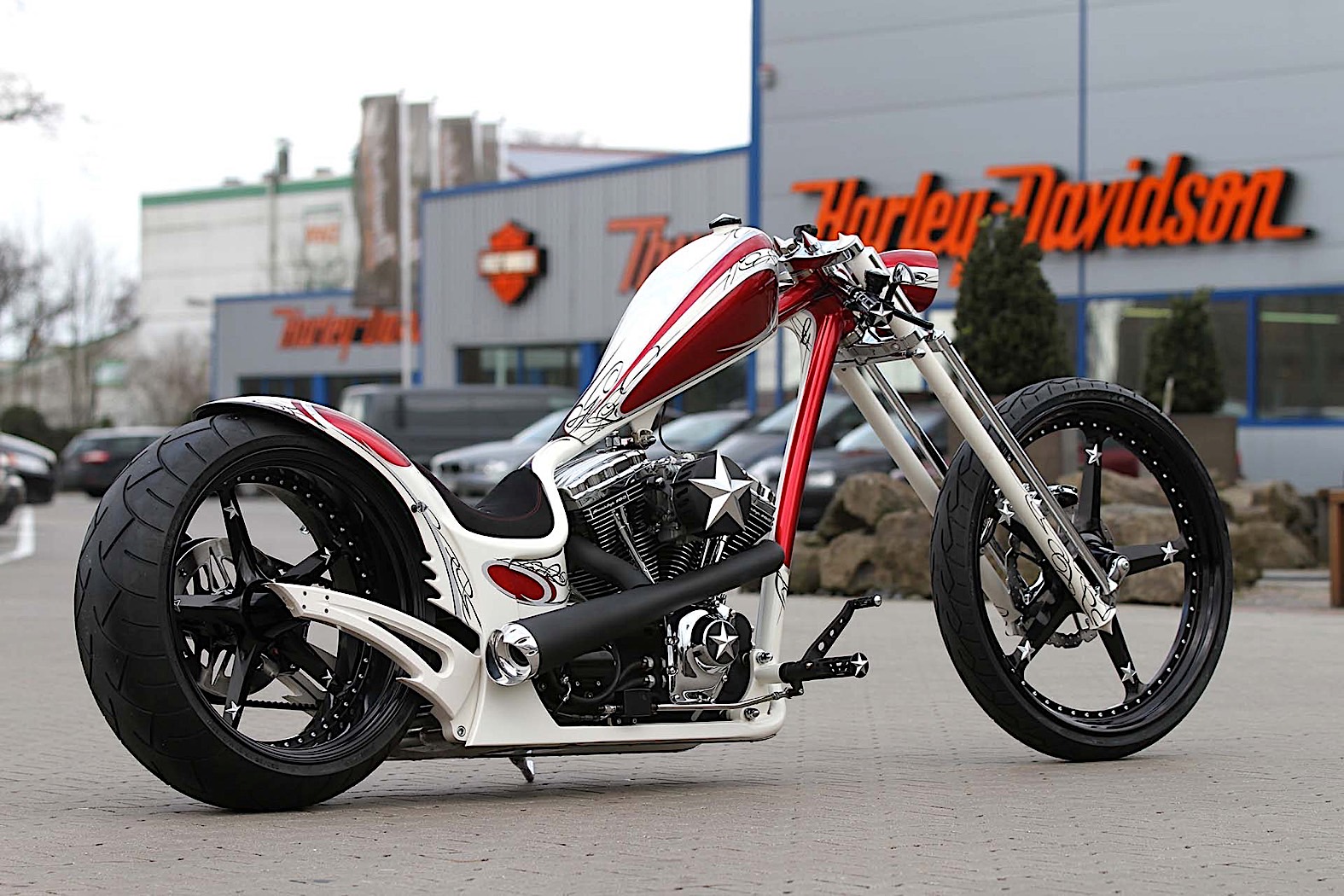 by Daniel Patrascu from https://www.autoevolution.com
As some of you might have noticed over the past few days, as part of our Custom Builds Months we started covering more the side of the motorcycle industry that has to do with custom frames, because this is how you get truly unique builds.
Generally, motorcycle garages come up with a frame design and stick with it, if it works, for the limited number of bikes made based on it. But there is one such organization in Germany that has not one, but 15 custom frames, and made not a few, but literally dozens of bikes using them.
The shop is called Thunderbike, and one of those dozen bikes they made over the years is the one in the gallery above. It's called Radical Over 26, hinting to both the type of frame used, and the size of one of the wheels that support it.
First, the frame. Thunderbike has about six Radical frames in their portfolio, ranging from lowriders to the extremely curved one that formed the basis of this machine. This one allows for the integration of Twin Cam B engines, and is made of large-diameter cold rolled ST52 steel tubing.
To power it along the shop chose a Harley-Davidson Screamin' Eagle 103 good for 100 ps and gifted it with a Mikuni HSR 42 carburetor and a custom exhaust system.
As for the element that makes the bike stand out perhaps the most, the wheels are seriously imbalanced in terms of size, and that, coupled with the very low seating position and the raised handlebar really make the motorcycle worthy of the Radical name.
Up front, the shop went for a 26-inch wheel inspired by the one used on another of its custom builds, the Open Mind, and offset it with a significantly smaller 21-inch wheel at the rear. Alternatively, the bike can be equipped with 23-inch front and 21-inch rear wheels.
We are not being told how much it cost to make the motorcycle, but the frame alone is priced at over 11,000 euros (about $12,500).