Harley-Davidson has agreed to pay $15 million to settle a U.S. Environmental Protection Agency complaint over engine devices the EPA said caused excessive pollution.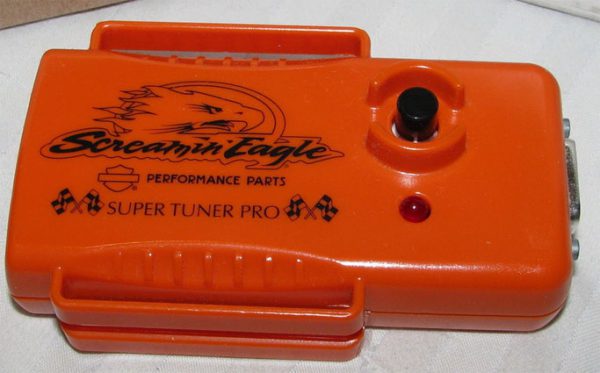 The settlement calls for Harley to pay a $12 million civil penalty plus $3 million to mitigate air pollution through an EPA project of replacing woodstoves with cleaner-burning stoves.
Also, the company has agreed to buy back and destroy thousands of "super tuner" devices that were the subject of the EPA complaint.
The agency said Milwaukee-based Harley manufactured and sold approximately 340,000 of the devices that, once installed, caused motorcycles to emit higher amounts of certain air pollutants than what the company certified with regulators.
Harley-Davidson also manufactured and sold more than 12,000 motorcycles that were not covered by a certification that ensures a vehicle meets federal clean air standards, according to the EPA.
"This settlement immediately stops the sale of illegal aftermarket defeat devices used on public roads that threaten the air we breathe," Cynthia Giles, assistant administrator for EPA's Office of Enforcement and Compliance Assurance, said in a news release. "Harley-Davidson is taking important steps to buy back the 'super tuners' from their dealers and destroy them, while funding projects to mitigate the pollution they caused."
"Given Harley-Davidson's prominence in the industry, this is a very significant step toward our goal of stopping the sale of illegal aftermarket defeat devices that cause harmful pollution on our roads and in our communities," Assistant Attorney General John Cruden, head of the Justice Department's Environment and Natural Resources Division, said in the release.
Since January 2008, Harley has sold two types of engine tuners which allow users to modify the emissions control system of a bike, according to the EPA.
"These modified settings increase power and performance, but also increase the motorcycles' emissions of hydrocarbons and nitrogen oxides (NOx)," the agency said.
The Clean Air Act requires motor vehicle manufacturers to certify to the EPA that their vehicles will meet applicable federal emissions standards to control air pollution.
As part of its complaint, the EPA alleged that Harley-Davidson made and sold more than 12,000 motorcycles — from model years 2006, 2007 and 2008 — that were not covered by an EPA certificate of conformity.
In agreeing to the settlement, Harley did not admit any wrongdoing.
"This settlement is not an admission of liability but instead represents a good faith compromise with the EPA on areas of law we interpret differently, particularly EPA's assertion that it is illegal for anyone to modify a certified vehicle even if it will be used solely for off-road/closed-course competition," Ed Moreland, Harley-Davidson's government affairs director, said in a statement.
"For more than two decades, we have sold this product under an accepted regulatory approach that permitted the sale of competition-only parts. In our view, it is and was legal to use in race conditions in the U.S.," Moreland said.
Harley-Davidson said it has safeguards in place to educate dealers and customers on the implications of installing Harley performance products on their motorcycles.
"This includes clear product labeling of competition-only products and detail on what performance enhancements are considered street legal and for competition-use only, the legal consequences of tampering with emission controls and components, and what enhancements would void the vehicle warranty," the company said.
"Concern for our U.S. customers and dealers weighed heavily in reaching this compromise with the EPA. By settling this matter, we can focus our future attention and resources on product innovation rather than a prolonged legal battle with the EPA," Moreland said.
The EPA said it discovered the violations through a routine inspection and subsequent information from Harley.
Source: Journal Sentinel