Boyd Motor Company's Ryan Boyd has been a fan of fine-machined pieces of art all his life, and now he makes them. What started as the seed of an idea in his original Colorado shop has grown into the "Denver" cigar ashtray, which sold out with it's initial run in 2015. The original billet cigar ashtray is back just in time for the holidays exclusively at Touch of Modern.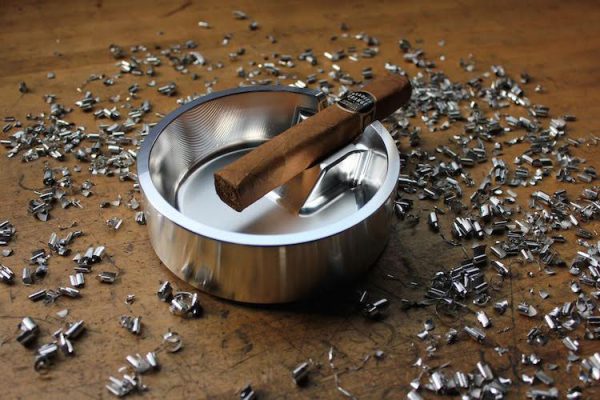 "As a machinist, I always look not just at the end result but how to get there. If you look at the "Denver" ashtray, you will see the utmost attention paid to the tool paths and shaping to make this the ultimate single-cigar ashtray for your shop or desk," says owner Ryan Boyd. "I produced a different limited-edition ashtray that sold out immediately just through word of mouth. I then decided to produce the Denver and get it out to a wider market, and Touch of Modern made that easy for me. Now just in time for the holidays I have made a limited run of 200 just for Touch of Modern".
A limited run of 200 Boyd Motor Company "Denver" ashtrays is available here until 12 p.m. PST, Friday December 2. They are discounted to $79.99 (from a retail price of $125).