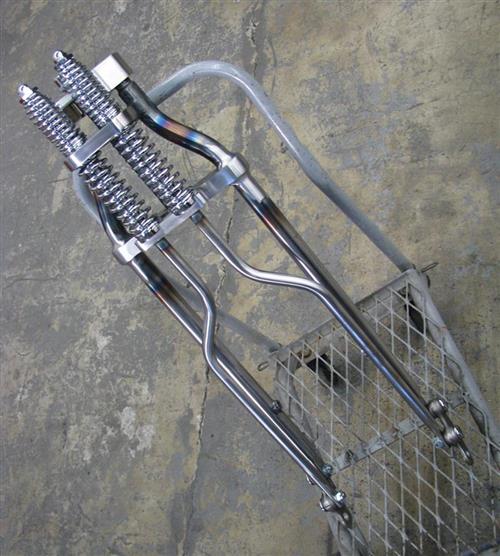 Brand New from Paughco, Early-Style Springer and Black Bike Wheel
I spent a lot of money and time rebuilding an old 41mm wide glide for my 1969 Panhead build. It was one of those crazy builds, fulla twists and turns, but the glide haunted me.
Then I got a call from the masterminds at Paughco. They recently developed a new springer configuration, because so many overseas manufactures stole their classic, flat side design.
CLICK HERE TO READ THIS TECH ARTICLE ON BIKERNET
Join the Cantina today – Subscribe for just $24. https://www.bikernet.com/pages/custom/subscription.aspx