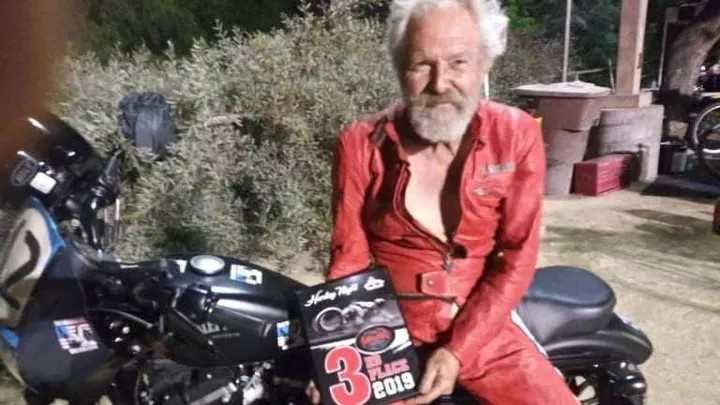 Please help Tobey get his health and finances back
Hi, my name is Nicole and my dear friend Tobey is in a bad way. He is someone who spent his life racing and riding from Canada to Bonneville living life to the greatest glory of freedom and service to others unfortunately not planning for himself. Tobey is a welder by trade and an artist who is now suffering the effects of life long toxicity and heavy metal poisoning. He lives on a boat in Long Beach and is behind two months on rent and is to ill to work.
As a Canadian there are no services available to him and he needs immediate medical and financial assistance. If you ever wanted to meet Burt Munro Tobey is the closest thing you will find. When we met I wondered at the two starting dampeners he had on his modified Harley Sportster and watched him blow by younger faster bikes on the track at Buttonwillow.
Fearless and freedom come to mind when thinking of Tobey, someone who will come straight away if you need a friend or a ride or a hand building a project or co-creator. Always fashionable Tobey makes the open road and the open sea his home but needs some help to get back there.
* * * *