A wild project, the 23-year-old tattoo artist said he lost control of his
'05 Dyna and went down on a slippery street in trendy West Los Angeles. He wasn't injured much, but his girlfriend, at the time, was severely broken with a busted shoulder, pelvis, ribs; you name it, lucky to survive.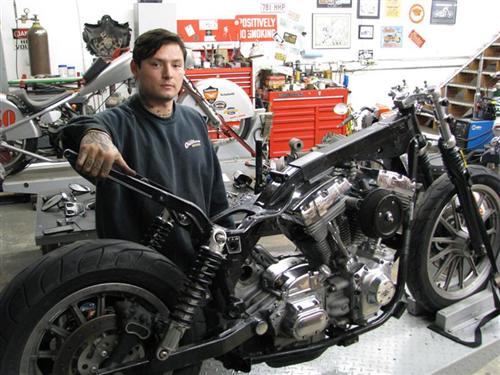 As you can see by the shot of Frankie and his bike, he didn't just go down. I think he was rear-ended by a truck, launching the girl into a parked car. Nasty, but we went to work, while surgeons operated on her at the UCLA Medical Center. Ultimately she healed quickly, but her bones will never forget this jarring encounter.