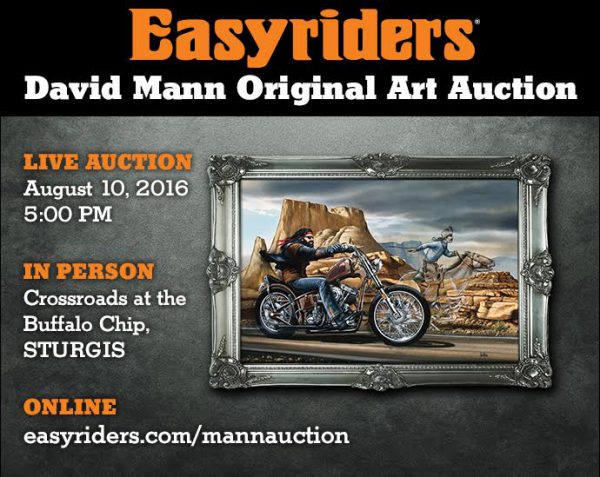 Join the editors of Easyriders magazine at the world-famous Buffalo Chip Campground on Wednesday, August 10th for a chance to bid on and win an original work of biker art by the late, great David Mann. David was the Norman Rockwell of the biker world, known for creating the biker lifestyle paintings in Easyriders magazine for over 30 years!
The live auction begins at 5pm at the Chip's Crossroads or you can bid online by visiting www.easyriders.com/mannauction. You must register online before you can bid!
Don't miss out on this chance to own a piece of biker history! See ya at the Buffalo Chip!