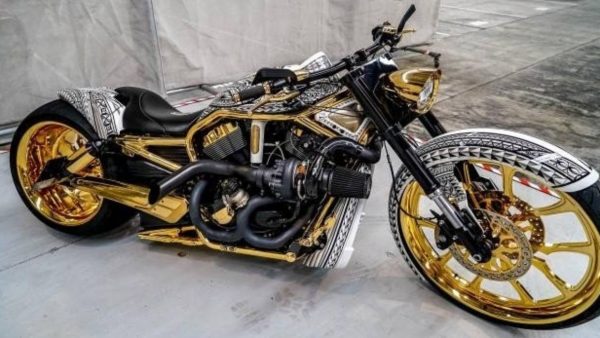 The Commissioner of Police wants to sell luxury cars and Harley-Davidson motorbikes belonging to members of the Comanchero gang.
A Rolls Royce, three Land Rovers and five Harley-Davidson motorbikes were among $3.7 million assets seized by detectives during raids in April.
Police arrested six people in the raids that took place across Auckland.
As well as gang associates, police also charged a lawyer and an accountant, alleging they had helped the gang.
The police used the Criminal Proceeds (Recovery) Act to freeze assets belonging to the men which are now subject to court orders.
Under the legislation, if the Commissioner of Police can prove the cars and bikes were bought with money made from selling methamphetamine, the assets can be sold and the Government will keep the money.
The case was called at the High Court in Auckland on Wednesday where Crown prosecutor David Wiseman represented the Police Commissioner.
Wiseman said the Commissioner wants the vehicles sold now because they are losing value.
Money made from the sales would be held by the Official Assignee before a hearing takes place to determine if the cars and other assets were bought with drug money.
Defence lawyer Harrison Smith is part of the legal team that represents Comanchero president Pasilika Naufahu and other Comanchero associates.
He said some of his clients are being held in prison and getting instructions from them is proving difficult.
Justice Mark Woolford adjourned the case for a further two weeks to allow Smith to talk to his clients.
The hearing on Wednesday also heard details of other assets seized by the police.
The lawyer charged with money laundering has had a residential address associated with him frozen.
But at Wednesday's hearing it was revealed that the police also found over $12,000 in cash in his office desk drawer.
That too has now been frozen…
EINNEWS.com