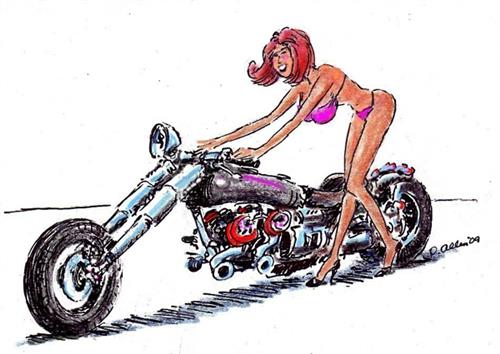 It's Touch and Go in the Badlands
by K.Randall Ball
Bandit roared down Spearfish Canyon and his mind settled with every curve and the rumble of his exhaust blasting off the sheer cliffs and Jack Pines. He came to a stretch where lush pines were knocked over like chess pawns on a polished mahogany game table.
He slowed as he rounded a curve and gazed at large, almost 200-year-old Jack Pines knocked flat, like a tabletop toothpick container run over by a truck. It seemed unnatural and freaky as he twisted his throttle and continued to roar up the canyon toward Cheyenne Crossing and his Bandit's Cantina food truck.
It dawned on him that a recent monsoon like rain contained a tornado threat. Mother nature's power touched down in the canyon and ripped through the trees like a drunk truck driver through fence posts. He reached back to check the strapped down cash box. It vibrated with the road's surface but was still secure. Bandit looked ahead just as a squirrel darted into the lane.