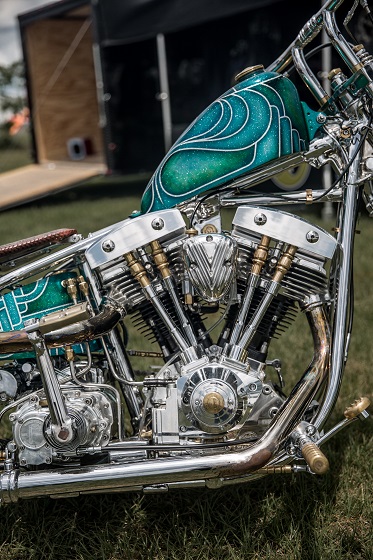 Okay, just a little update on this story. Somehow we either did not send it, or it got lost in Bandit's stack of to-do items??? As of now, it looks as though BIG changes are headed for Smoke-Out 19? Talk of new sponsors, new events and more action to come! The SmokeOut has always been a GREAT event, and I look forward to it being even bigger and better! So hang on for the updates!
So it was that time of year again. Time for the SmokeOut to roll into Rockingham, NC. Brought to us by all of their great sponsors including LowBrow Customs and Bikernet.com.
This year I rode my rigid frame, 4-speed kick start only, jockey shift Evo. From where I live it is about 80 miles one way. I had been hearing rumors that I was too old for that bike with only kick start. I was too old to take the bumps on the black top? Well I had to prove it to myself that I could still handle the rough spots and enjoy the ride. Of course, I still had it and I did!
Click here
to read the whole article on this awesome event.