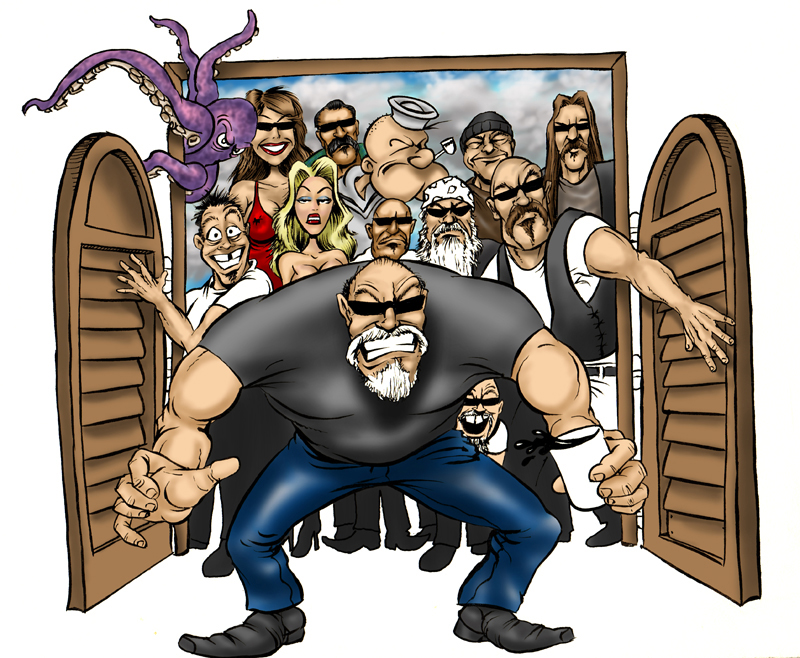 We are maintaining our current program for 2020. If you are considering your budget for 2020, remember Bikernet, the Bikernet Blog and Bandit's Cantina. They are worth every small penny.
I've dropped my prices in half and most of the magazines are gone. Our numbers increased during 2019 to over 300,000 unique users and we are available to share your company info 24/7, and that info stays on the site for years. We've been around for 24 years and we are true to the Code of the West. What more could you want?
–Bandit
(310) 830-0630
We've taken Bikernet Entertainment to a new level.
https://www.bikernet.com/pages/custom/subscription.aspx
This is a very special area with whole books, broads, and rare antiques. And now you will also receive complete and amazing Jack McIntyre Event Galleries of images. For just about 20 cents a day, you will receive:
Bandit's Cantina Access:
Behind-the-scenes custom motorcycle news every Sunday with topless babes.
Almost 10 years of antique bike features and motorcycle history.
Girls of Bikernet: NEW Extra Spicy GIRLS! Topless Models posing on gorgeous Bikes to tantalize, with stories that will curl your toes. And new girls from: Photography by Jack McIntyre, Peter Linney and Markus Cuff.
The Digital Discovery Area, where we bring you strange shit you'll never find anywhere else.
Bandit's Cantina Soap Opera – About once a month, step into the Cantina and find out who is messing with whom.
NEW – Bandit's BikerPics. Photos by the esteemed photographer Jack McIntyre from Events around the USA, with nothing held back. Topless women, Bikes and more women! Jack hits events all over the country and his photography is a blast and lively. It's like you attended the event, only better, because you miss the empty beer cans and see only the prime action.
All this and more for just $24.95 for a year or $39.95 for two years!
What are you waiting for? Each dime we take in supports Bikernet content; that's archived forever–we hope…
TWO YEAR SIGN-UP SPECIAL: Receive a signed K. Randall Ball book and Bikernet Bling, Amazing.
INDUSTRY ASSOCIATE MEMBERSHIP
Industry members, if you'd like us to keep supporting your company and promote your products, events or services with editorials, we will do so for a mere $98 a year. Keep sending your press releases and we will take care of them.