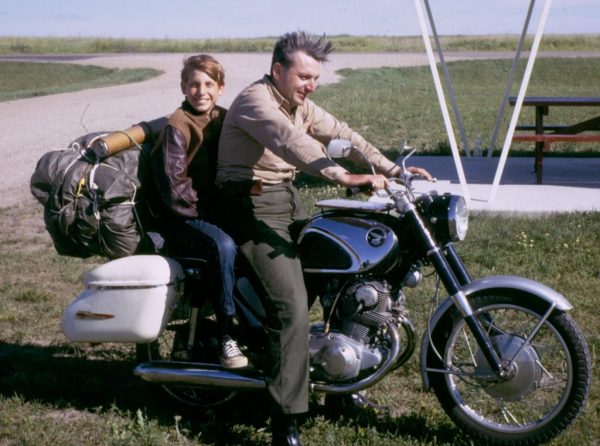 Robert Pirsig, author of the 1970s best-seller "Zen and the Art of Motorcycle Maintenance: An Inquiry into Values," died at his home in South Berwick on Monday. He was 88.
The book recounts a 1968 motorcycle trip through the Northwest that Pirsig and his 11-year-old son, Chris, made with two friends from Minneapolis. "The real cycle you are working on is a cycle called yourself," says a line from the inside book jacket. "Zen and the Art of Motorcycle Maintenance" was published in 1974 after the manuscript had been rejected by 121 publishing houses.
"Zen," described as one of the most influential books of popular philosophy ever written, explored the thesis that quality is the basis of reality, and that this understanding unifies most East Asian and Western thought. Pirsig dubbed his system of thought the Metaphysics of Quality. You can read more about Persig and his life here.