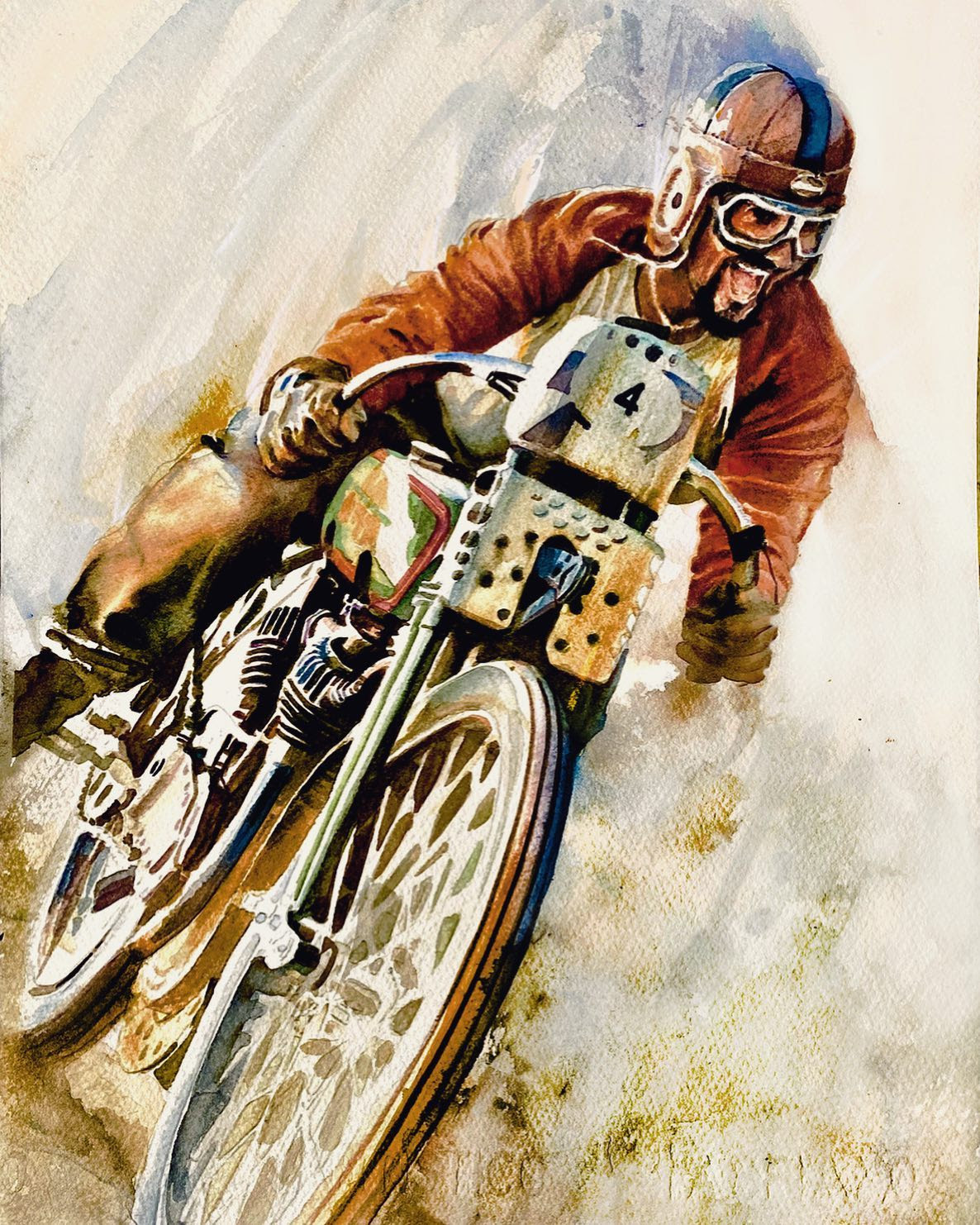 David Uhl has worked with Billy Lane (Choppers, Inc) on a few different projects in the past couple of years. He completed two watercolor paintings of Billy, one of which is him racing (Sons of Speed in Florida).
David is now offering prints of both images via a 24-hour Flash Sale.
Signed, numbered prints are now available on watercolor paper at incredible prices. But, they will only be available for 24 hours. At 11:00 am (Mountain Time) tomorrow, Thursday September 17th, we will close the edition.
Print edition specifics for either piece:
** Image size appx 11 x 15, $95.00 unframed
** Image size appx 15 x 20, $295.00 unframed
NOTE: Framing is available for $250 on either size
The original watercolor paintings are available as well. For anyone wanting to own a beautiful David Uhl original at a very reasonable price, this is your chance. Serious inquiries only.
We anticipate shipping all of the prints will take a few weeks – – edition (print) numbers will be assigned and prints will be shipped according to when orders are placed, so we encourage you to move quickly if you want this one!
Prints will come hand-signed by David and numbered, along with Certificate of Authenticity.
You can place your order by return email, or by calling me at 303-913-4840. Email greg@uhlstudios.com
Uhl Studios
15801 W. Colfax Avenue
Golden, CO 80401
303-913-4840