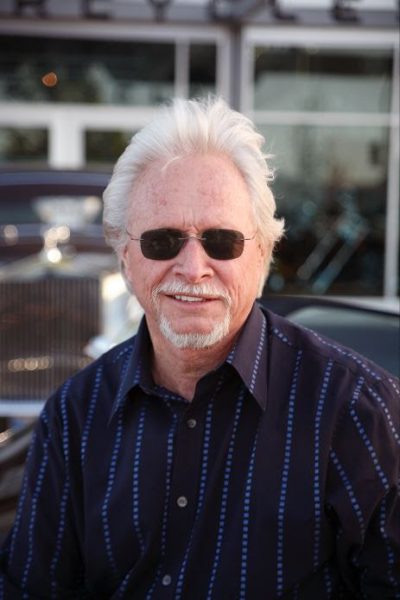 Already a Sturgis Museum Hall of Fame member circa 1992, Arlen Ness was a unanimous choice to receive the first Lifetime Achievement honors.
"Arlen truly is the 'Godfather' of the custom bike movement," says Sturgis Motorcycle Museum and Hall Of Fame Executive Director Myrick Robbins. "No one has done more to influence the look of what a custom motorcycle is." Victory Motorcycles also recognizes Arlen's achievements and is honored to be part of the induction ceremonies this year.
"Victory Motorcycles has worked with Arlen Ness for many years now," says Rod Krois, General Manager of Victory Motorcycles. "Early on the designers and he helped to create the now iconic Arlen Ness editions of several different models. Arlen has always been the head of his time, and we are proud to be the presenting sponsor at this important event."
Inaugurated this year, The Lifetime Achievement award was established by the Sturgis Motorcycle Museum & Hall of Fame Board of Directors to honor those who have greatly contributed to the world of motorcycling and have been recognized by many of the leading motorcycle related organizations, their peers and the general riding community. "There is no more recognizable and recognized figure than Arlen in the world of custom motorcycles," adds Robbins. "Given their close working relationship, it is awesome that Victory Motorcycles has stepped up as the presenting sponsor!"
As innovative and influential as Ness has been to the motorcycle industry, the contributions he and his fellow Hamsters club members have made to local charities over the years, including Children's Care Hospital & School Foundation and LifeScape Children's Care of Rapid City, are equally important.
"The Sturgis Museum's charter is two-fold, in addition to honoring individuals we want to pay tribute to the heritage of the Sturgis Rally," Robbins explains. "Arlen and the Hamsters have made a lasting mark on the Sturgis Rally and the surrounding communities." In the past 11 years, more than $2 million has been raised by the group.
Arlen Ness also established the process for how all future honorees will be determined: The board members, executive museum staff and special committees of the museum present nominations to the board members, it's president and officers. Each nominee is then reviewed and voted on by the board of directors to come to a majority decision on who will become the recipient of the Lifetime Achievement Award. "It is fitting that he will be the first recipient and epitomize what this honor really means."
"Legend has it that Arlen really missed his calling as a pro bowler," Robbins says. "It is true he used his earnings from bowling to buy his first motorcycle." In 1967, Arlen found an old Knucklehead for sale for $300 and bought it with money he won bowling. He didn't know how to ride, so a friend had to ride the bike home for him. In between riding lessons, Arlen stripped the bike down and began experimenting with his spray gun. Soon there was a growing list of people asking Arlen if he could do a nice paint job like that on their bikes.
In 1970, Arlen and his wife Beverly opened their first store. Arlen kept his day job and worked on bikes at night. One year later Arlen quit his day job and began concentrating on his passion for custom motorcycles… and create a dynasty. The Ness custom family now includes son Cory and Grandson Zach making them the only three generation family of custom builders.Bowling's loss has become the motorcycle industry's gain!
"Join Victory Motorcycles and the Sturgis Museum in honoring Arlen Ness and the entire Class of 2016," says Robbins. The 2016 Sturgis Motorcycle Museum & Hall of Fame 2016 Induction Breakfast will be August 10, 2016 at the Lodge at Deadwood in Deadwood, South Dakota. Breakfast tickets are available for a $35 donation, tables of eight for $300. Tickets are available by calling the Museum at 605.347.2001 or they can be purchased online at:
http://www.sturgismuseum.com/shop/hall-fame-breakfast.
The Class Of 2016
The 2016 inductees into the Sturgis Motorcycle Museum Hall of Fame represent every aspect of what makes motorcycling great. One of the most diverse groups ever inducted into the Hall of Fame, the Class of 2016 will be honored during the annual Rally on August 10, 2016.
Bert Baker – V-Twin motorcycle drivetrain innovator, businessman and patriot, Bert Baker is committed to using materials, labor, creativity, know how and grit born of America.
Jerry Covington – Whether it is on TV or the cover of virtually every biker magazine in the world, it is hard to miss custom builder Jerry Covington. What does get overlooked is Covington's behind the scenes commitment to the motorcycle community, his selfless donation of time and resources to those less fortunate through has various charity projects.
John Penton – One of the most influential figures in off-road motorcycling in the world, John Penton developed a legendary brand of motorcycles that bore his name (better known as KTM today). He also founded Hi-Point, an accessory and distribution company that had 50% of aftermarket sales in the U.S. and set the mold for modern distribution powerhouses.
Gary Spellman – Using motorcycle as means to further charitable causes, philanthropist Gary Spellman has been quite effective in utilizing motorcycles to raise money for charities benefiting first responders and their surviving families. He has also brought major business owners into the family of motorcyclists as well as creating the Peace, Love and Happiness Charity Ride with fellow Hall Of Famer John Paul Dejoria.
Buddy Stubbs – Talk about being born into the business, Buddy Stubbs was raised in his father's Harley dealership in Decatur, Illinois and has spent his entire life in and around dealerships, including opening two of his own in the greater Phoenix area. This year marks his 50th year as a dealer and more significantly an ambassador to the motorcycle lifestyle.