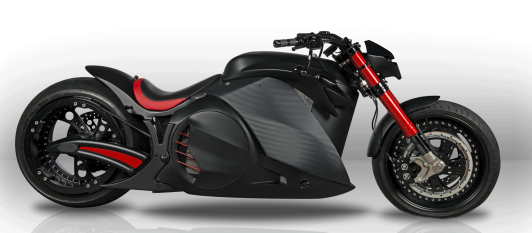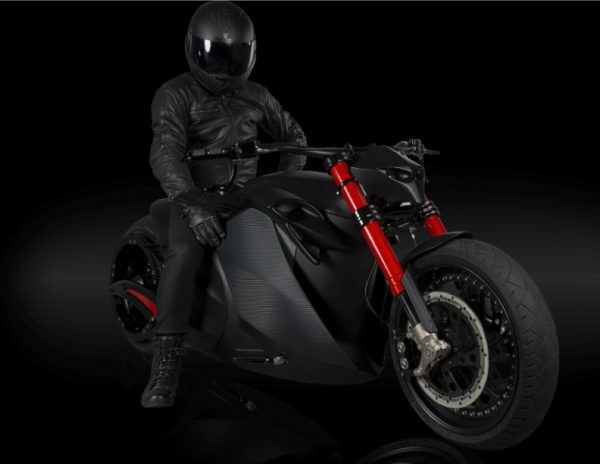 Hey, here's a crazy-looking bike. It looks pretty gnarly; a bit like a V-Rod and Ducati Diavel mashup. This one is electric and it's a concept bike from a group of Swiss bike builders and engineers. It's called the Zvexx and it comes with its own mission statement from its makers:
With this bike, we demonstrate that an electric drive can look fierce and behave like a beast. This is not a project in user-friendly cuteness but a fusion of raw, biker appeal and unbridled electric force.
Zvexx is not about being cute, it's a badass bike with brutal acceleration that was designed to look great and it attracts attention from every direction! Bystanders look on in stunned disbelief. Supercars all but disappear in the presence of a Zvexx.
But looks are not enough. When it comes to performance, Zvexx delivers a brutal 1200 N-m of torque right off the bat! Those who have enjoyed the experience of high performance electrical vehicles know that they deliver maximum torque from zero rpm without any gear shifts or clutch. A radical and exciting riding experience like no other; pure acceleration! Zero vibration, no noise, just an unrelenting surge and nothing else. Few vehicles can rival the sensation.
But for now, if you like it, you'll have to build one yourself! This is the only fully registered bike like this. It is not an artist's 3D rendering like we see too often, or a futuristic concept bike built for auto shows, never seeing the open road. Zvexx is a real bike, with real mileage on it. In fact, you might spot it on the road if you live in the Lake Geneva region in Switzerland.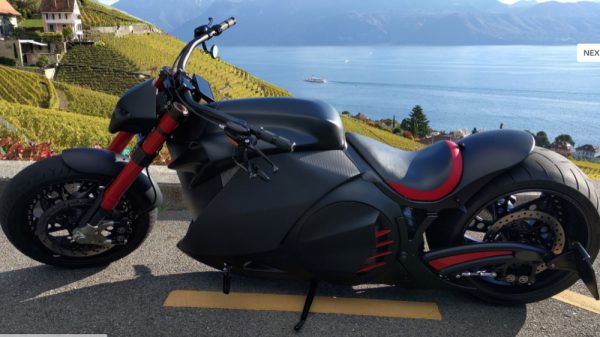 Just to get things straight, we have nothing against the visceral throb of a petrol engine bike, but silence is an intrinsic quality of electric drives and we see no need to fake it with artificially produced sounds. In fact, the silence adds a ghostly quality to Zvexx that leaves bystanders wondering what they are witnessing. . .
Zvexx is considering a limited production at some point in the future. If you think you've got something valuable to add towards this goal, please contact us and make yourself heard!
More information and zzexxy photography about the Zvexx here.