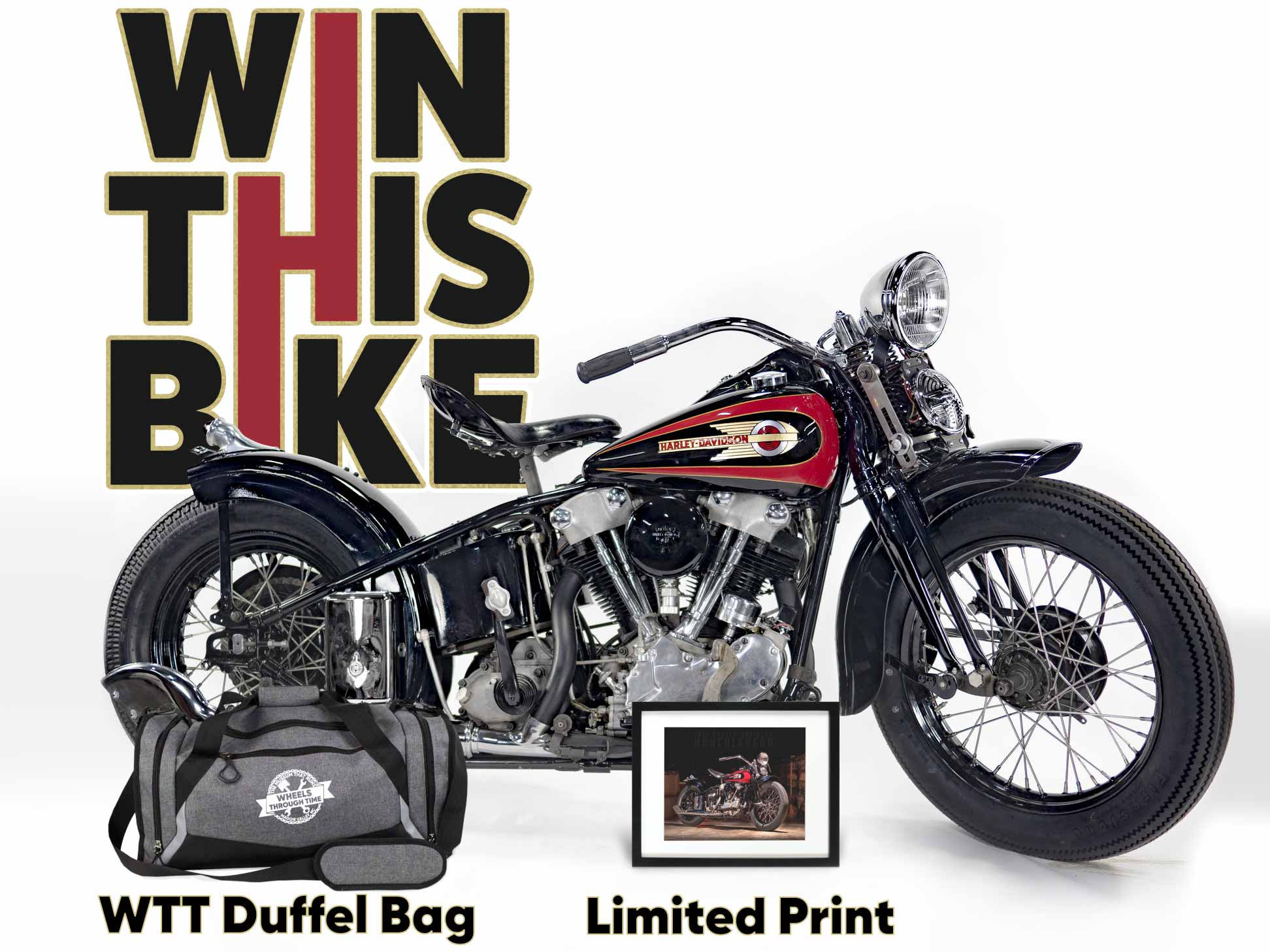 August is Almost Over
Only 3 more days and August will be over, which means this month's EXCLUSIVE package will be gone! The August Special includes the limited '36 Knucklehead Print and our WTT Duffel Bag along with your raffle shirt for "The '36 Exclusive" raffle package or higher. The limited '36 Knucklehead print comes with the "Great Deal" package or higher.
Raffle Day is just around the corner, and you don't want to miss out!
GET TICKETS – https://wheelsthroughtime.com/win-this-bike/
Our Annual Raffle
Every year we hold an Annual Raffle to help sustain the cost of operating the museum, and help us further American history! Our mission is to preserve and share the culture, history, and artifacts of early American motorcycle history. Currently, the museum houses over 300 machines, a handful of cars, countless pieces of memorabilia, and over 15 timeless exhibits.