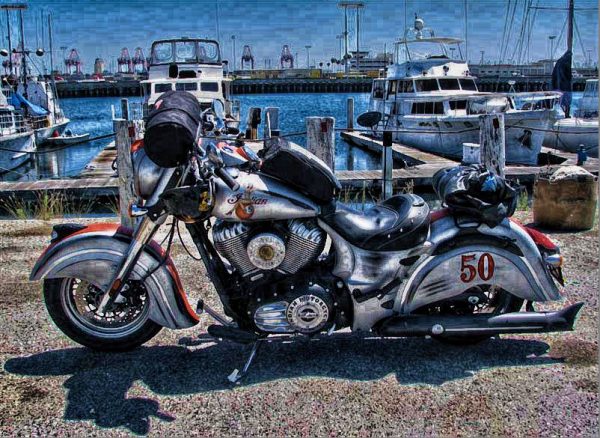 At Indian Motorcycle, we are about the ride, but more than anything we are about family. Both the family you are born into and the one you find outside. For us, this family includes you.
Across the country, our family — customers, dealers, employees and communities — are experiencing challenges during the unfolding COVID-19 situation. We recognize these challenges bring uncertainty for all and we want you to know that we are still working diligently to support and serve our family.
We are in continuous collaboration with our dealer network across the globe, sharing updates and best practices. Many of our dealers remain open and continue to serve customers but it's likely best to check our Dealer Locator resource or call ahead to confirm their hours before visiting as things may change quickly.
Should you have questions you need answered, aside from your local dealer, our Customer Support team is available to provide support. Contact us at 1 (877) 204-3697 or via email. Self-help is also available at IndianMotorcycle.com/self-help.
We understand the potential financial and economic impact and are working closely with our financing partners who support our customers. Sheffield Financial, Synchrony, Performance Finance, TD & US Bank are committed to providing customer support to current loan holders. Current loan holders should reach out to their lender directly for options available specifically to them.
Customers can contact their lender(s) through the customer service numbers below:
Performance Finance (US Lender):

855-432-7720

TD (Canadian Lender):

866-694-4392

US Bank (Polaris Visa Card):

877-828-4726
We know many of you are using this time to get your bike ready to ride. For parts and accessories, our online or mobile shopping is still available through indianmotorcycle.com.

Small businesses, like our Indian Motorcycle dealers, are vital to our country and their local community's economy and we are taking steps to support them during these unprecedented times and encourage you to do the same as you are able.

We have taken several precautionary measures to protect the safety of our employees including:
Directing all employees able to do so to work from home and implementing additional social distancing measures at our facilities.
Restricted travel for employees to reduce the potential spread of the virus.
Implementing additional visitor guidelines, augmented cleaning procedures, and provided additional sanitizing stations at our facilities.
Additionally, today we made the announcement that we are suspending production operations at our Spirit Lake, Iowa and Osceola, Wisconsin plants for one week. This is a temporary shut-down and is one of the many actions we are taking to combat the impact of COVID-19 on our business.

Impacted employees unable to work from home will be eligible to receive COVID paid leave, which provides U.S. employees with 100% of their pay for up to 10 days due to illness, quarantine or shutdown.

We encourage you to continue to practice the personal hygiene guidelines and social distancing while also reminding you that riding is a great way to escape during these troubled times.

We are here to serve you and are dedicated to supporting our entire Indian Motorcycle family. May you hold that sense of family close during this time. And, as always, we will ride this out together.

Thank you for being an Indian Motorcycle customer.

Mike Dougherty, President, Motorcycles