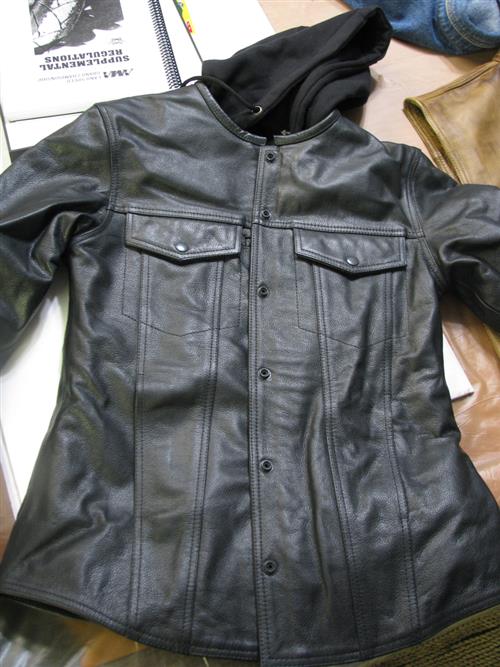 It's coming very soon to the Bikernet Headquarters, our first very cool leather jacket in a special leather. It comes with gun pockets, full zip-able hoodie with thumbholes and terrific fit and styling.
We are also making full sleeve Jak shirts in a slightly lighter leather with full collar and button-down snaps to prevent flapping.
CLICK HERE for 5 Ball Racing Gear – you can Customize it with Artwork.
5-Ball Racing Garage provides Riding Gear for cruiser, chopper and bobber riders. Keith "Bandit" Ball, Bikernet.com President, and Bob Kay, Biker Pros Partner, designed a line of Genuine Riding Apparel™ for motorcycle riders.