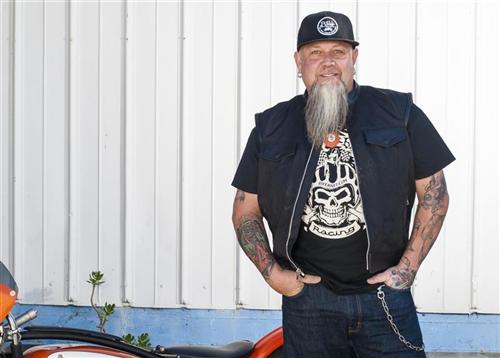 5-Ball LEATHERS ARE HERE TO STAY—We are having a blast with this line and it keeps expanding. The pit crew is so popular for hot days on the road with the breathable Ballistic Nylon, we are making a women's version.
All leather orders get a free real 5-Ball Bandana with each purchase and one of K. Randall Ball's crummy books. It's even signed.
CLICK HERE TO VISIT THE STORE.
Facebook Comments