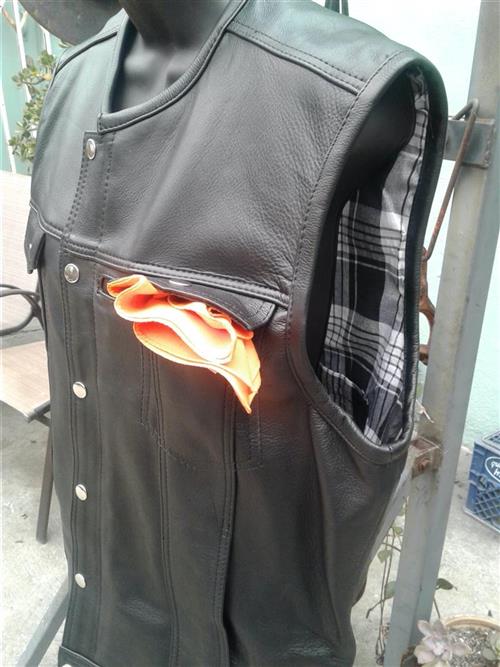 We made some major improvements to our Flat Out Vest, plus they are made with a softer leather. This is our traditional styled vest but with 5-Ball touches, like no collar, deep gun or phone pockets, our exclusive media pocket and hidden hand pockets.
You will always receive bling, including a 5-Ball Bikernet Bandana, a 5-Ball embroidered patch and a signed book about the fight for motorcycling freedom.
Each vest has a secret documents pocket and a pocket specifically designed to hold your shades.
It's all class yet packed with function.