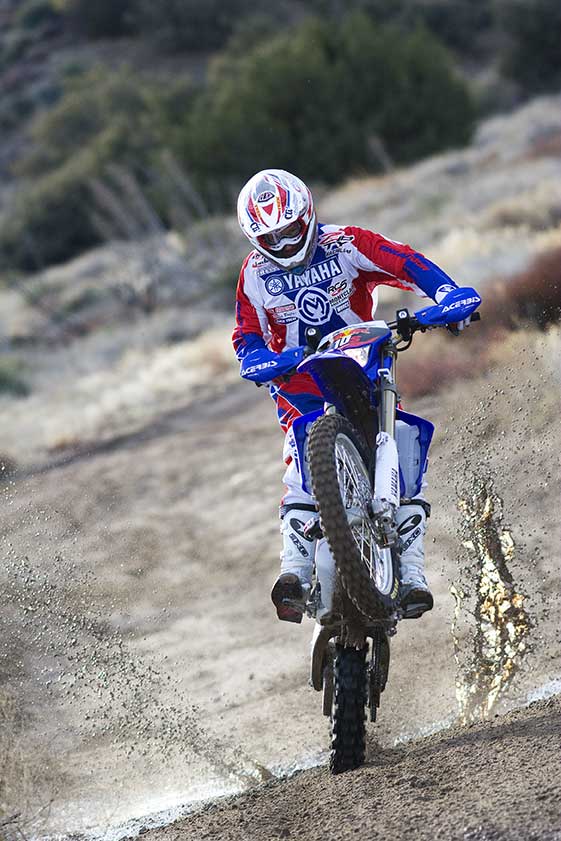 by Qasim Aslam from https://www.insidermonkey.com
Which big players are ruling the motorcycle industry? This article is going to tell you about the 10 best motorcycle manufacturers in the world right now.
10. Indian Motorcycle/Polaris Inc. (NYSE: PII)
Polaris claims to be America's first motorcycle company as it traces its origin back to 1901. It was established by an accomplished Bicycle racer George M. Hendee with the name of Hendee Manufacturing Company and established its first factory in downtown Springfield, USA in 1901. The company produced motorcycles for US Army during World War I. The name Hendee Manufacturing Company was changed to 'The Indian Motorcycle Company' in 1923. The company was closed in 1953 and several attempts failed to restart production until it was reborn with the name 'Indian Motorcycle' when Polaris Industries acquired it in 2011. It has over 300 international dealers in addition to a network of over 200 dealers in North America. Total sales of Indian Motorcycle and Polaris Slingshot in 2020 totaled 330,000 units. North America is the biggest market for them, where they sold 190000 units.
Indian Motorcycle currently competes only in three segments of the motorcycle industry that are cruiser, touring, and standard motorcycles and so far they do not offer sports bikes. Their bikes are known for heritage-inspired designs, premium suspension, and beautiful styling. The most popular model of Indian Motorcycle is no other than 'Scout' as currently it is the finest cruiser bike in the motorcycle market.
9. KTM Industries AG Inhaber-Aktie (XSTU: KTMI.SG)
KTM is currently the largest producer of motorcycles in Europe. The Austrian company which traces its origin from an engine repair shop in Austria made its first motorcycle in 1953. KTM went bankrupt in 1991 and was restructured in 1992. Now, KTM is jointly owned by Pierer Mobility AG and Bajaj Auto. Despite the impact of the pandemic, KTM was able to sell 212,713 units of motorcycles in 2020.
KTM offers a broad range of models for different purposes. Its '1290 SUPER ADVENTURE R' having 1301 cc engine is capable to run on any terrain. But, the best thing about KTM is that it is superb in making dirt bikes. KTM has won 12 of the last 13 titles in the MX2 World Motocross Championship. Similarly, it has seen 18 consecutive victories from 2001 to 2019 in Dakar Rally.
8. Triumph Motorcycles Ltd
Triumph is the biggest British motorcycle manufacturing company. The organization made its first motorized cycle 'The Triumph 1' in 1902. Triumph supplied motorcycles for the British military in both the World Wars. Following a fiscal crisis, the company disappeared in the 1980s and reemerged after a few years with its Headquarters at Hinckley, United Kingdom. Since then, Triumph has seen continued success. Triumph has six production factories along with a network of around 700 dealerships to market and distribute its products.
Triumph witnessed the highest level of annual sales in 2017 when its sales peaked at 60,628 units. In the fiscal year 2020 that ended on June 30, 2020, the company could sell only 48,993 motorcycles with a turnover of around £480 ( or about $593.232) million, largely due to the impact of the pandemic. Distinct features of Triumph include retaining classic charm as many of their bikes like the Bonneville family have charming heritage designs that are equipped with modern technology.
Moreover, they try to emulate the performance of their competitors' bikes that are priced twice as their bikes. Thus, their bikes having more or less the same traits as Ducati or BMW has, come at much lower and affordable prices. Many of their bikes fall in the price range of $10000 to $15000. Triumph's most expensive motorcycle 'ROCKET 3 GT TRIPLE BLACK' with outstanding technology and incredible 2500cc, the largest production motorcycle engine, costs only $24,400.
7. Suzuki Motor Corporation (TYO: 7269.T)
Japanese organization Suzuki has been producing some of the most exciting models of motorcycles for decades. The company made its first motorized bicycle in 1952 leading to the establishment of the present-day Suzuki 'S' in 1958. Today, Suzuki has 35 production facilities in 23 countries and the widest network of distributors among all bike manufacturers, comprising 133 distributors in 192 countries.
In the fiscal year 2019 that ended in March 2020, the motorcycle segment of Suzuki sold 1,708,000 units recording a year-on-year decline of 2.1%. Sales revenues also dipped by 4.9% to $2.26 billion from $3.43 billion. Such huge numbers in sales speak well for the demand of Suzuki in the motorcycle market.
So what are the features that compel huge swathes of the motorcycle market to buy their motorcycles? Certainly, its durability, affordability, and diverse product range make it one of the most in-demand brands of motorcycles. Suzuki motorcycles are known to last long, especially their city riding models can serve your purpose for decades. Moreover, their bikes are affordable as in many developing countries they sell bikes that cost even less than $1000. In addition to this, they have a diverse range of motorcycles for different types of customers including sports bikes, cruisers, touring, and dirt bikes.
6. Kawasaki Heavy Industries, Ltd. (OTC: KWHIY)
Kawasaki motorcycles are manufactured by the Motorcycle & Engine segment of Japanese multinational Corporation, Kawasaki Heavy Industries. The company started making motorcycle engines in 1953 and released its first Motorcycle "B7" in 1961. Other than Japan, Kawasaki motorcycle & engine company has 12 production and sales subsidiaries in 10 different countries, having around 5,000 employees. The key to their success is universality. They cater to all types of customers. They have motorcycles with a price range from $2300 to $550000.
If you are not well-off economically, that's not an issue, Kawasaki has 110cc KLX series for you with price tags varying from $2300 to $2550. On the contrary, Kawasaki offers NINJA H2 R at $55000 to sports bike lovers. Moreover, by getting an understanding of local culture in different countries, they craft their product according to the local needs which goes a long way for them in getting around half a million yearly sales. Kawasaki recorded all-time high annual sales when it sold 550000 units in 2018. In the fiscal year 2020 that ended on 31st March 2020, Kawasaki's motorcycle business faced a decline in sales and the annual revenue decreased to $3.13 billion from $3.22 billion.
Kawasaki offers a broad range of models; their products are comparatively less costly than their competitors. Furthermore, they target all segments of the motorcycle market and are known for the ultra-fast speed of their sports bikes as 7 of the last 8 World Superbikes championships were won by Kawasaki. ZX-10RR is their most famous superbike that won the last 4 superbike championships consecutively.
5. BMW – Bayerische Motoren Werke Aktiengesellschaft (ETR: BMW.DE)
BMW is a German multinational corporation and its motorcycle segment is known as BMW Motorrad. The Munich-based organization made its first motorcycle in 1923. Currently, its motorcycles are sold by more than 1,200 dealerships and importers in over 90 countries. BMW experienced a continuous rise in yearly sales from 2011 to 2019 as the number of motorcycle sales reached an all-time high figure of 175,162. Despite the pandemic-related decline in sales, BMW Motorrad sold 169,272 motorcycles worldwide in the financial year 2020.
Unlike its competitors, BMW Motorrad faced a year-on-year decline of only 3.4% in its sales and generated a sales revenue of €2284 (or about $2774.4) million in 2020. The top four big markets for the organization are Germany, France, Italy, and the U.S. Currently, they offer models in sport, tour, roadster, adventure, and urban mobility categories. The most compelling features of BMW motorcycles are aesthetics, excellent speed, safety, and reliability. They have produced some of the most beautiful bikes like BMW R 18 Cruiser and BMW RGS1150 with a dazzling outlook. They adopt a host of active and passive safety measures, to reduce the risk of accidents and injuries which include a highly effective braking system, optimized suspension tuning, and training for bikers.
BMW Motorrad offers training for BMW motorcycles in over 30 countries. Their top-notch model BMW S 1000 RR is a perfect blend of all of their outstanding features. With a captivating outlook and all of its amazing features including traction control, cruise control, and riding modes, it mesmerized the world of motorcycles at the time of its initial launch in 2009.
4. Harley-Davidson, Inc. (NYSE: HOG)
Next in the line is American Icon, Harley Davidson. The company made its first motorized bicycle in 1903 and gained fame after serving U.S troops in the First World War. Harley Davidson is the oldest continuously operating American motorcycle company. Today, Harley-Davidson has a global outreach with a network of 1379 dealers spanning across the world.
Despite the devastating impact of the pandemic on sales, Harley-Davidson managed to sell 180,248 motorcycles in the financial year 2020 with a sales revenue of $4.05 billion. They are specialized in large displacement cruisers, street motorcycles, and touring motorcycles. They do not manufacture sports bikes. Harley Davidson's Iron 883 is considered their most popular brand. Having an average price of $20,338 in 2019, Harley-Davidson is considerably expensive than some of its competitors but their quality certainly stands up to their price.
Among big motorcycle companies, Harley-Davidson has the highest level of customer satisfaction and loyalty. Through their unique traits, they have been able to create an emotional bond with their customers as many of them can be seen deliberately tattooing the company logo on their bodies.
3. Ducati (ETR: VOW3)
Italian sensation Ducati stands at the third spot. Ducati started manufacturing Motorcycles in 1950 and it became part of Volkswagen Group (ETR: VOW3) in 2012. The most defining features of Ducati motorcycles are beauty, brisk speed, and high-price tags. As opposed to Japanese manufacturers, Ducati does not focus on making cheap and cost-effective motorcycles. It targets the premium segment of the motorcycle market, so their motorcycles are usually expensive but of supreme quality. Their desmodromic valve technology has helped them create many ultra-fast superbikes over the years. The fact that Ducati has won 17 World Superbike Titles, higher than all other manufacturers combined, further accentuates their position as top superbike manufacturers.
Aesthetics combined with state-of-the-art technology define Ducati motorcycles. You cannot come out of their showroom without being impressed by the beauty and refinement of their motorcycles. In 2019 Ducati sold 53184 units with a turnover of €716 ( or about $803.3) million. Notwithstanding exceptionally high prices, Ducati has been able to sell around 50 thousand units annually as the quality of their bikes worth every single penny the customer pays. One out of every four superbikes sold worldwide in 2018 belonged to the Panigale family of Ducati.
2. Honda Motor Co., Ltd. (NYSE: HMC)
Japanese giant in the motorcycle industry Honda lies at the second spot in the list of best motorcycle companies in the world. Honda is currently the largest producer of motorcycles on planet earth. The Tokyo-based organization sold 19.3 million motorcycles worldwide during the fiscal year 2020. Since its inception in 1949, Honda has sold over 300,000,000 units cumulatively. These figures testify its popularity in the motorcycle market. Honda has a global supply chain with 35 manufacturing plants in 21 different countries. The organization created history in 2017 when the production of 'Honda Super Cub' reached a milestone of 100 million units.
Honda gained traction in many developing countries owing to its cost-effectiveness and reliability. Their street bikes are famous for efficient engines that give extra mileage. They are known for making the most fuel-efficient bikes. It seems some of their bikes do not consume fuel at all and they just have to sniff fuel to get going. Honda CBF125 and Honda NC750X are famous in many countries for their fuel efficiency. Not only this, with 153 wins in MotoGP races, Honda has another jewel in its crown. Honda has produced one of the best racing motorcycles in its CBR series. Other than standard motorcycles, Honda produces cruisers, sports bikes, dirt bikes, and scooters.
The popularity of Honda can be gauged from the fact that in many countries word 'Honda' has become synonymous with the motorcycle.
1. Yamaha Motor Co., Ltd. (OTC: YAMHF)
Yamaha occupies the top slot in the list of best motorcycle companies. Yamaha Motors headquartered in Iwata, Japan, has 135 subsidiaries, with more than 52,000 employees to conduct its production and marketing operations. In Financial Year 2019, Yamaha sold around five million motorbikes worldwide with annual sales revenue of $15.3 billion which speaks volumes for its popularity among two-wheel lovers. After decades of refinement and innovation, Yamaha is capable of manufacturing the highest quality products at a reasonable price.
Let's take a look at their different models of Yamaha which proved to be the best in the motorcycle industry. Yamaha's MT family is the best series of naked bikes. Its MT-07 is the best-selling hyper naked bike as over 125,000 units have been sold since its launch in 2014. Yamaha Tenere 700 with its adventure-focused slim body, flat seat, and the advanced twin-cylinder engine is a wonderful bike for adventure touring. Similarly, they provide YZF-R1M, which is one of the best sports bikes, only for $26,099. They make exceptional bikes for anyone who wants one.
Whether you are an adrenaline junkie looking for speed and excitement, a sports cyclist, or a daily rider; Yamaha has the best product for you in their line-up.
Conclusion
In a nutshell, every motorcycle manufacturer has its unique and special traits along with a loyal fan base. Every company has some models that are matchless. Japanese manufacturers still rule the motorcycle industry as they have a low cost of production, hence low price than their European and American competitors.
Moreover, Japanese bikes are easy to maintain and more reliable than others. But certainly, in some aspects like beautiful styling and technological sophistication, European and American brands outshine their Japanese competitors.