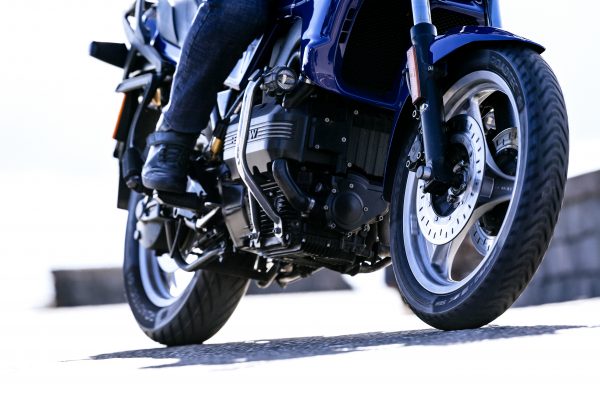 The Metzeler brand extends its ROADTECTM 01 Sport Touring line with new X-ply sizes. Available starting in March 2018, the new line extension will provide many more fitments for older motorcycles as well as the new, smaller capacity motorcycles.
Compared to the radial version, ROADTECTM 01 X-ply features the use of different structures and compounds. ROADTECTM 01 has been developed with absolute versatility in mind, enabling excellent wet performance, mileage and stability for pure road use. From short trips with a sporty riding style to adventurers or urban commuters, the range now meets the demands of sport-tourers, tourers, nakeds, enduro-street and supersport motorcycles from 150cc upwards.
While the ROADTECTM 01 radial carcass has a 0° steel belt with INTERACTTM technology, the X-ply carcass features increased rigidity, especially in the sidewall area. Front and rear X-Ply compounds feature a different approach compared to radial tires with their rotation generating more heat. A unique carbon-black based compound with approximately 30% silica capitalizes on the heat generated by structural flex to reach its optimal operating temperature to deliver good grip in the dry. Special plastifying resins, enhancing compound mobility and adhesive properties, are combined with Silica to ensure that the ROADTECTM 01 also delivers incomparable grip in the wet. The relatively stiffer structures of the X-ply, coupled with chemical components and tread adhesives, therefore provide a very high level of grip, both in dry and wet conditions.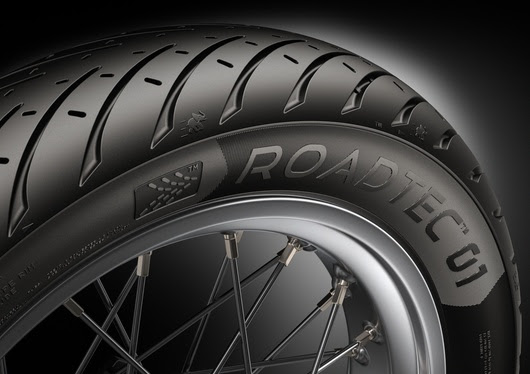 In addition to the radial and new X-ply sizes and underlining Metzeler's focus on range extension, the HWM -"Heavy Weight Motorcycles"- version is also available. Designed for heavy motorcycles, such as big cruisers and tourers, the HWM version guarantees greater stability, improving the experience when riding over irregularities in the road surface or during sudden handlebar movements.
For more information on ROADTECTM 01 and the new X-ply sizes that are available from March 2018 onwards, visit www.Metzeler.com.